We have received a matching funds pledge of $30,000!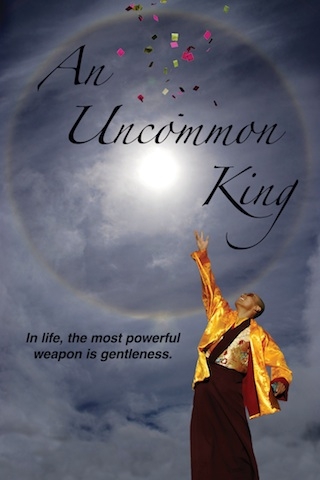 An Uncommon King is a father/son story that starts in Tibet and ends with the birth of the Sakyong's first child. The documentary is available on iTunes or you can buy a DVD for home or educational use from Shambhala Media. It is also possible to host an event at a theatre near you by requesting a screening from TUGG at tugg.com and search titles for AN UNCOMMON KING.
Johanna Lunn is an award-winning documentary and television producer, who has been the driving force behind many compelling, informative and thought provoking programs. Her work has garnered seven Gemini (Canadian equivalent of an Emmy) nominations and taken home three wins. In addition to producing hundreds of hours of television series & one-offs as an in-house executive producer, she has made independent documentaries for her own companies Wild East Productions & Centre East Media. She has worked as Director of Programming for Alliance Atlantis and played a key role in the launch IFC Canada. Prior to that, Johanna was Head of Independent Production for Atlantic Canada for CTV. She created the first competitive international children's film festival in English Canada and was Artistic Director of the Atlantic Film Festival. Years of programming and producing have honed her story-telling ability.
The theme music for Mosaics is from Mussorgsky Pictures at an Exhibition