We have received a matching funds pledge of $30,000!

Just One Day Left!

$9,748 was raised and matched in the past two days!
Help us reach our goal of $4,000 in new donations by midnight tonight.

Make a one-time or monthly donation, or help spread the word!
Thank You for your Support!


2018 Chronicles Funding Drive
ALL DONATIONS DOUBLED
$61,016
Donated
$80,000
Goal
The Chronicles brings you teachings, tributes and a place to study and practice
Keep Us Chronicling!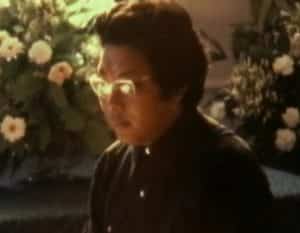 Thank you to the Pema Chodron Foundation and other supporters for providing matching funds. All donations will be doubled.
Funds raised during this campaign will support the work of the Chronicles and Ocean. The Chronicles brings you teachings, stories, tributes and news. Ocean is a place to study and practice.
Our support comes only from you, our readers and listeners
Fear and Courage: Rising to the Challenge of Wakefulness — this will be the theme for the sixth annual Profound Treasury Retreat based on the teachings of the venerable Chögyam Trungpa Rinpoche. The retreat is led by Judy Lief, the editor of the extensive three-volume set, The Profound Treasury of the Ocean of Dharma, which gives a penetrating overview of the three-yana journey from beginning to end.
Over the years, the retreat and the sangha have evolved and matured. Our retreat environment is infused with the spirit of beginner's mind where curious minds come together to explore, question and learn from each other, no matter one's age or experience level. With this retreat we strive to cultivate an intimacy in the program which supports each student's own personal spiritual development.
The Profound Treasury Retreat welcomes meditators of all ages and traditions who are interested in studying Chögyam Trungpa Rinpoche's Buddhist teachings. We especially want to invite younger, newer students who have a meditation practice and have discovered Trungpa Rinpoche's teachings. At the yearly Profound Treasury Retreat, students have an opportunity to deeply engage the wealth of this material in a contemplative atmosphere that includes intensive study and practice.