We have received a matching funds pledge of $30,000!
Transcending Madness
Just One Day Left!

$9,748 was raised and matched in the past two days!
Help us reach our goal of $4,000 in new donations by midnight tonight.

Make a one-time or monthly donation, or help spread the word!
Thank You for your Support!


2018 Chronicles Funding Drive
ALL DONATIONS DOUBLED
$61,016
Donated
$80,000
Goal
The Chronicles brings you teachings, tributes and a place to study and practice
Keep Us Chronicling!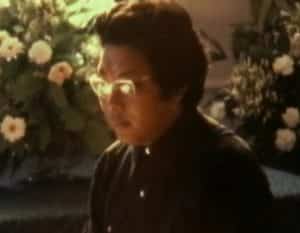 Thank you to the Pema Chodron Foundation and other supporters for providing matching funds. All donations will be doubled.
Funds raised during this campaign will support the work of the Chronicles and Ocean. The Chronicles brings you teachings, stories, tributes and news. Ocean is a place to study and practice.
Our support comes only from you, our readers and listeners
Trungpa Rinpoche gave two seminars on the bardo states and the six realms in 1971: Six States of Bardo (Allens Park), and Six States of Being (Karme Chöling). These two seminars form the basis for Transcending Madness, edited by Judith Leaf, and published by Shambhala Publications in 1992. Dzongsar Khyentse Rinpoche conducted a seminar in Halifax in November 2008 entitled Transcending Madness based on these bardo teachings of Trungpa Rinpoche. Regarding this program, Dzongsar Khyentse wrote: "I have chosen to say a few things about one of Chögyam Trungpa Rinpoche's books, Transcending Madness. Besides the subject matter being very important, more importantly, I offer this in gratitude and appreciation towards Chögyam Trungpa Rinpoche's legacy of courage and wisdom."
Readers' Comments
VCTR Teachings on Bardo
Hello
I have been listening to VCTR teachings on Bardo, and am so deeply impressed by these teachings and wondering if there is a way I can download mp3 to be able to listen on my ipod whenever able? I would make additional donations in support of the archives or purchase if possible
Thank you
Andrea Pucci
Remembering Guru, Teachings, Sangha
Thank you so much for making this form of these teachings available. I've been listening to these tapes as well are reading the book Transcending Madness. The two together of tapes and book are very helpful. As a student of the Vidyadhara from the seventies I just cannot get enough of my master's voice.
I also attended the program this weekend with Dzongsar Khyentse Rinpoche. He certainly helped deepen my understanding of this. Inspired as he said by the approach and profundity of Chogyam Trungpa Rinpoche's teachings, Dzongsar Rinpoche was also adroit at presenting a multi-layered and multi-faceted teachings that benefited both young and old, both new and seasoned practitioners. Here is how to understand as well as how to practice. Here is how to apply this to our daily lives as well as to the greater transitions of life and death and beyond. Far out! But "don't freak out," as Trungpa Rinpoche taught in the 1970's as how to experience awakened wisdom.
When this program of Dzongsar Rinpoche is available at his web site, could you please post a precise link? And please turn up the volume on the voice of Trungpa Rinpoche. The introduction has good volume, but when the master starts to speak the volume is so low that it is difficult to hear. Even when I do all I can at this end to turn it up.
Supplicating my Guru,
David Wimberly
Allen's Park summer 1971
I hitch-hiked up to Rinpoche's house in Four Mile Canyon in early July1971 to catch a ride up to the first summer seminar in Allen's Parkalong the Continental Divide. I got a ride in the back of a truckdelivering supplies with, among others, a tall colorful talkativefellow named Alan Marlowe who said he had just returned from Thailandwhere he had been practicing in a monastery as a Buddhist monk.
I have many vivid memories of those 10 days which were extremelyformative in my 21-year-old life and emerging Buddhist path.Rinpoche's teachings were utterly unfathomable and equallycaptivating. Marv Ross was taping the talks, and immediately aftereach teaching I would listen to them with his headphones to try andcomprehend what Rinpoche had just taught us. We also had discussiongroups in the afternoons. But I was still utterly bewildered by thematerial (even though I had studied Kant and Hegel as a philosophymajor at UCLA two years earlier).
Karma Dzong — with Jonathan Eric's inheritance — was about topurchase the land near Red Feather Lakes which Rinpoche soonchristened Rocky Mountain Dharma Center (and Sakyong Mipham renamedShambhala Mountain Center many years later). The Pygmies were planningto move up there later in the summer, and I planned to move there,too. There was some discussion about me camping with them in themountains above Boulder until it was time to move up to "the land."But one of the Pygmy guys said it wouldn't work out because I was notdeferential enough to men.
The camp at Allen's Park had some horse stables, and one afternoon Idecided to go riding. The horse bolted away up the mountain carryingme along with him. As we raced past Rinpoche's cabin Lady Diana camerunning out and yelled at me "Kick him! Control your horse!" I managedto stay upright, but it was a wild ride. A foreshadowing of things to come…
Chris Keyser
Berkeley, Calif.