We have received a matching funds pledge of $30,000!
Just One Day Left!

$9,748 was raised and matched in the past two days!
Help us reach our goal of $4,000 in new donations by midnight tonight.

Make a one-time or monthly donation, or help spread the word!
Thank You for your Support!


2018 Chronicles Funding Drive
ALL DONATIONS DOUBLED
$61,016
Donated
$80,000
Goal
The Chronicles brings you teachings, tributes and a place to study and practice
Keep Us Chronicling!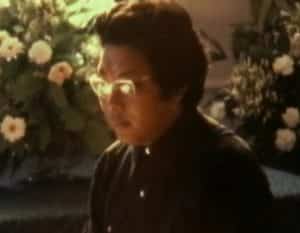 Thank you to the Pema Chodron Foundation and other supporters for providing matching funds. All donations will be doubled.
Funds raised during this campaign will support the work of the Chronicles and Ocean. The Chronicles brings you teachings, stories, tributes and news. Ocean is a place to study and practice.
Our support comes only from you, our readers and listeners
The Treasury of Pith Instructions or Dam Ngak Dzö is one of Jamgon Kongtrul Lodrö Thaye's famous Five Treasuries. This Treasury is in 18 volumes and is the basis for preserving and conferring the essential instructions for the eight practice lineages (sometimes referred to as the eight chariots) which transmitted the Dharma from India to Tibet.
Dzongsar Khyentse Rinpoche conferred the empowerments, reading transmissions and instructions for the Dam Ngak Dzö at Dzongsar Institute in Chauntra, Himachal Pradesh, India over a nine week period ending on January 21, 2013.
During the Kagyu section of the empowerment cycle, Rinpoche asked Joanne Fordham to make a presentation about Chogyam Trungpa Rinpoche to a gathering of about 100 people. Here are Dzongsar Khyentse Rinpoche's opening comments about Trungpa Rinpoche before the presentation. The presentation itself was not recorded (thank god, says JF).
Please note that when Dzongsar Khyentse Rinpoche refers to "…the guy who is sitting there", he is talking about Khyentse Yangsi Rinpoche, the current incarnation of Dilgo Khyentse Rinpoche, and the principal recipient of this cycle of empowerments.
Please follow this link to learn more about this transmission of Jamgon Kongtrul Lodro Thaye's Treasury of Pith Instructions