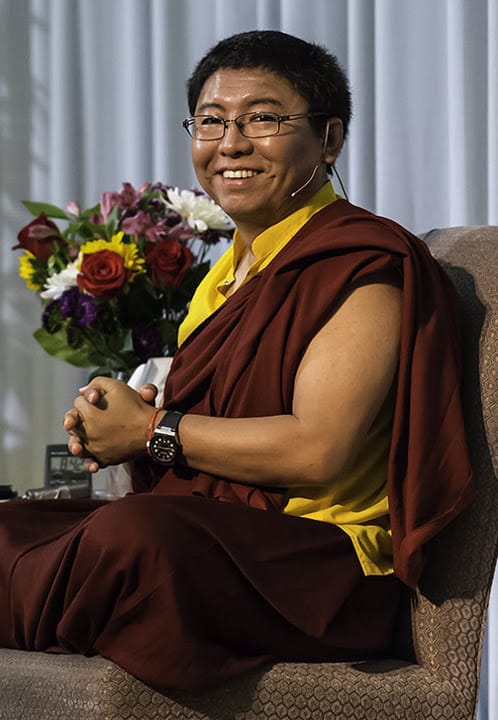 We have received a matching funds pledge of $30,000!
From Pundarika
Online Retreat
April 6 – 11, 2021
Dear Friends,
We're contacting you as promised with more information regarding the upcoming online retreat. Rinpoche will be teaching from the text: 'Key Points in Dzogchen Practice' by Shechen Gyaltsab Pema Namgyal. The requirements to attend the teachings are that people consider themselves students of Tsoknyi Rinpoche or other qualified Dzogchen or Vajrayana masters.
Please find the proposed Schedule below. It would be excellent if you could undertake this as a home retreat. If that is not possible, please commit to attend all of Rinpoche's sessions, whether live or recorded. (Recordings will be available for two weeks afterwards).
9:00 – 9:45 a.m. Online meditation session
10:30 – 11:45 Teachings with Tsoknyi Rinpoche
2:00 – 2:45 p.m. Online meditation session
3:30 – 4:30 Q & A with Gerardo Abboud (Weds, Thurs, Friday only)
Plus early morning and evening personal meditation sessions, if possible.
These are UK times, which will be British Summer Time by then (BST).
Bookings will open March 23rd with a suggested donation of £120 or what you can afford. You will be sent the link. (Contact us if you haven't received it by March 27.)
We will be joined by our regular interpreter Gerardo Abboud, who will also be available for some Q & A sessions as at our live retreats. Gerardo has worked with Rinpoche for many years and is the interpreter for H.H. Dalai Lama in South America.
Teachings will be on a Zoom webinar and recordings will be available for 2 weeks. Upon registration, you will be sent a copy of the text and will be notified of how to submit questions.
These teachings are not intended for a public audience, so please do not share this information with those who do not meet the required criteria or post them on social media.
In order to receive all updates, please make sure you are on our mailing list – the link is on the homepage of our website www.pundarika.uk.
All plans are subject to possible change!
Good wishes to everyone,
Carole Bishop
Pundarika U.K.