We have received a matching funds pledge of $30,000!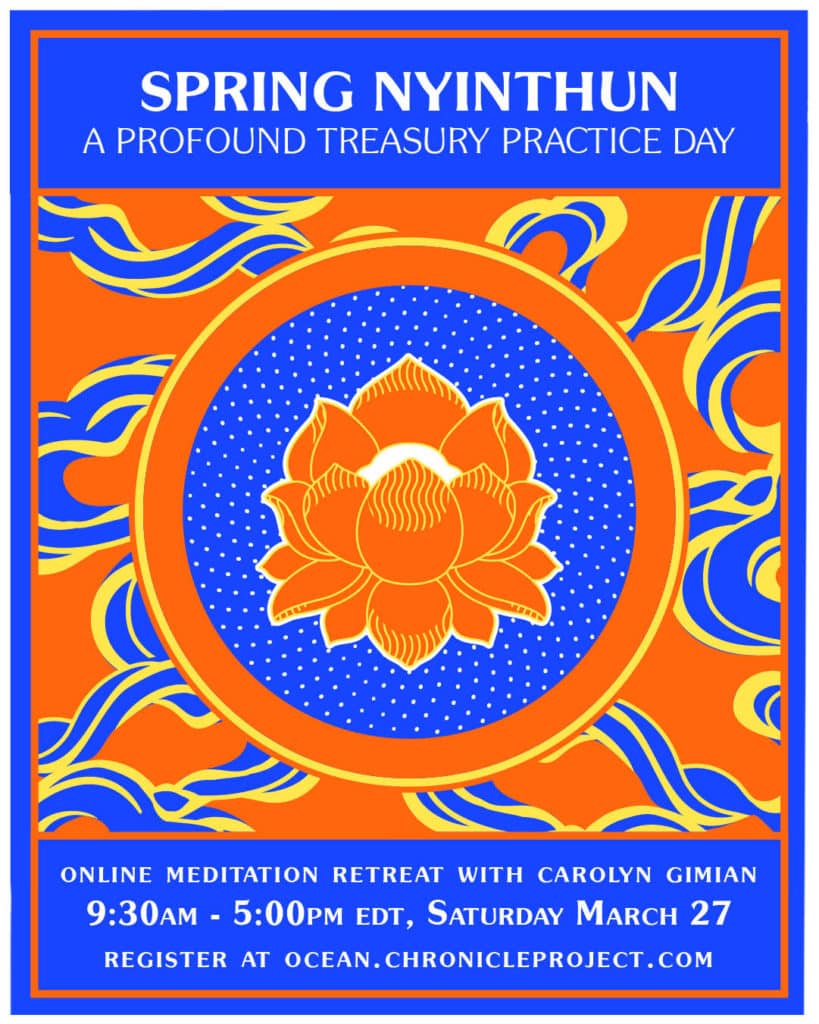 The day will include meditation, a talk by Carolyn Gimian, and yoga. This will be a good opportunity for new and experienced practitioners to come together, to touch in with a sense of community and group practice.
We encourage participants to commit to at least a half-day – 9:30 am-1:00 pm, or 2:00-5:00 pm Eastern time.
If you would like to receive meditation instruction during the program, please contact nyinthun.ptr@gmail.com.
Sponsored by The Profound Treasury Retreat.