We have received a matching funds pledge of $30,000!
Just One Day Left!

$9,748 was raised and matched in the past two days!
Help us reach our goal of $4,000 in new donations by midnight tonight.

Make a one-time or monthly donation, or help spread the word!
Thank You for your Support!


2018 Chronicles Funding Drive
ALL DONATIONS DOUBLED
$61,016
Donated
$80,000
Goal
The Chronicles brings you teachings, tributes and a place to study and practice
Keep Us Chronicling!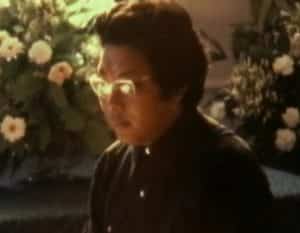 Thank you to the Pema Chodron Foundation and other supporters for providing matching funds. All donations will be doubled.
Funds raised during this campaign will support the work of the Chronicles and Ocean. The Chronicles brings you teachings, stories, tributes and news. Ocean is a place to study and practice.
Our support comes only from you, our readers and listeners
The newly formed Chögyam Trungpa Institute (CTI) at Naropa University has undertaken a project to transcribe all of Trungpa Rinpoche's lectures, and make them available through an online archive, known as CHELA. This project will provide widespread access to Trungpa Rinpoche's teachings, including the audio of 2,500 lectures and other events, and more than 500 hours of video. All of this material will be available with interactive verbatim transcripts.
A surprisingly large percentage of these talks have never been transcribed, including seminars on Tilopa, Naropa, Marpa, Milarepa, Gampopa, death and dying, meditation and mindfulness, mandala principle, discipline and devotion, self-deception, and … every talk that Rinpoche gave in front of a microphone.
This project was conceived during an annual gathering at Naropa University of younger editors-in-training, where a committee was formed to consider how the remainder of the collection of CTR recordings will be transcribed, and the already-existing transcripts will be conformed to current digital archival standards. Over the course of the past year, this group has completed a pilot study focused on developing, refining and documenting the procedures and toolset that will allow the full-scale project to be undertaken in the most efficient and effective way possible.
With the pilot study behind them, the CTI has launched a fundraising campaign to complete the full project of transcribing everything and bringing CHELA online. Check out their interactive demo page where you can watch the first talk from the Yogic Songs of Milarepa seminar, and follow along with the interactive verbatim transcript in numerous ways.