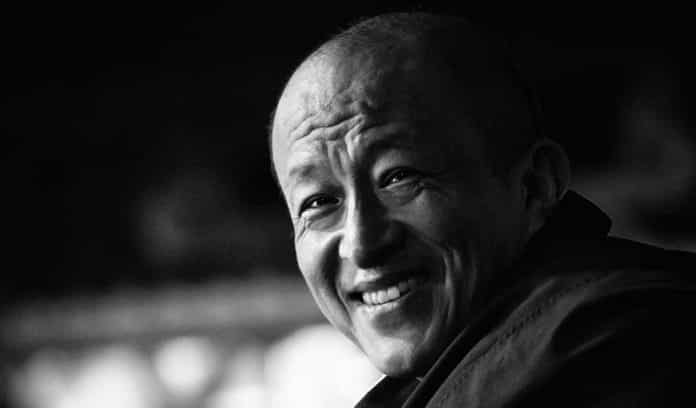 I am truly rejoicing at this Sadhana of Mahamudra tsok gathering on Chogyam Trungpa Rinpoche's anniversary today.
The wisdom of mahamudra and mahasandhi is not some idea that just popped up and became trendy recently. The wisdom of mahamudra and mahasandhi has not just survived for more than 2,500 years but has had a powerful and profound effect on all kinds of people from all walks of life – from prostitutes to mighty kings, from small clusters of practitioners to whole nations and dynasties.
If we could only begin to fathom that wisdom, you will realize how incredible and precious is this inheritance today. You will know that you must have done something right in all your previous lives just to have encountered the name Chogyam Trungpa Rinpoche, and his teachings.
The amazing Takpo Kagyu and Longchenpa lineage forefathers and foremothers: – May their Force always be with you!
Obi Wan Kenobi (aka Darth Khyentse)