We have received a matching funds pledge of $30,000!
Just One Day Left!

$9,748 was raised and matched in the past two days!
Help us reach our goal of $4,000 in new donations by midnight tonight.

Make a one-time or monthly donation, or help spread the word!
Thank You for your Support!


2018 Chronicles Funding Drive
ALL DONATIONS DOUBLED
$61,016
Donated
$80,000
Goal
The Chronicles brings you teachings, tributes and a place to study and practice
Keep Us Chronicling!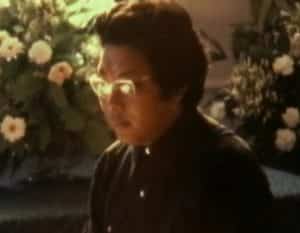 Thank you to the Pema Chodron Foundation and other supporters for providing matching funds. All donations will be doubled.
Funds raised during this campaign will support the work of the Chronicles and Ocean. The Chronicles brings you teachings, stories, tributes and news. Ocean is a place to study and practice.
Our support comes only from you, our readers and listeners
Looking into the world
I see alone a chrysanthemum,
Lonely loneliness,
And death approaches.
Abandoned by guru and friend,
I stand like a lonely juniper
Which grows among rocks,
Hardened and tough.
Loneliness is my habit—
I grew up in loneliness.
Like a rhinoceros
Loneliness is my companion—
I converse with myself.
Yet sometimes also,
Lonely moon,
Sad and Happy
Come together.
Do not trust.
If you trust you are in
Others' hands.
It is like the single yak
That defeats the wolves.
Herds panic and in trying to flee
Are attacked.
Remaining in solitude
You can never be defeated.
So do not trust,
For trust is surrendering oneself.
Never, never trust.
But be friendly.
By being friendly towards others
You increase your non-trusting.
The idea is to be independent,
Not involved,
Not glued, one might say, to others.
Thus one becomes ever more
Compassionate and friendly.
Whatever happens, stand on your own feet
and memorise this incantation:
Do not trust.
-Chogyam Trungpa
From TIMELY RAIN, © 2015 by Diana J. Mukpo. Published by arrangement with Shambhala Publications, Inc., Boston.