We have received a matching funds pledge of $30,000!
Just One Day Left!

$9,748 was raised and matched in the past two days!
Help us reach our goal of $4,000 in new donations by midnight tonight.

Make a one-time or monthly donation, or help spread the word!
Thank You for your Support!


2018 Chronicles Funding Drive
ALL DONATIONS DOUBLED
$61,016
Donated
$80,000
Goal
The Chronicles brings you teachings, tributes and a place to study and practice
Keep Us Chronicling!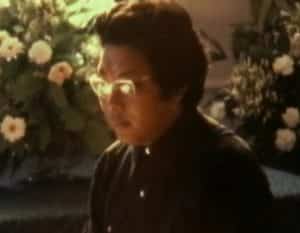 Thank you to the Pema Chodron Foundation and other supporters for providing matching funds. All donations will be doubled.
Funds raised during this campaign will support the work of the Chronicles and Ocean. The Chronicles brings you teachings, stories, tributes and news. Ocean is a place to study and practice.
Our support comes only from you, our readers and listeners
These three talks were given at a seminar entitled "Work, Sex, and Money" at the East-West Center in Boston in September 1970, less than six months after Chogyam Trungpa arrived in the United States.
From the back cover of the book: Work, sex and money: these are the main things in our lives that we look to instinctively for satisfaction, and yet, they almost never supply it; which is exactly why our relationship to these subjects is so worthy of examination, says Chogyam Trungpa. He teaches us to break down the artificial barrier we construct for ourselves between our spiritual practice and these inevitable aspects of life in order to reveal their inherent sacredness, to learn what they have to teach us, and to make wise choices where they manifest in our lives, livelihood, and relationships.