We have received a matching funds pledge of $30,000!
Just One Day Left!

$9,748 was raised and matched in the past two days!
Help us reach our goal of $4,000 in new donations by midnight tonight.

Make a one-time or monthly donation, or help spread the word!
Thank You for your Support!


2018 Chronicles Funding Drive
ALL DONATIONS DOUBLED
$61,016
Donated
$80,000
Goal
The Chronicles brings you teachings, tributes and a place to study and practice
Keep Us Chronicling!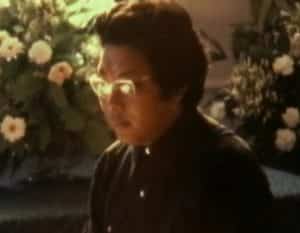 Thank you to the Pema Chodron Foundation and other supporters for providing matching funds. All donations will be doubled.
Funds raised during this campaign will support the work of the Chronicles and Ocean. The Chronicles brings you teachings, stories, tributes and news. Ocean is a place to study and practice.
Our support comes only from you, our readers and listeners
This is the ninth talk in the Journey Without Goal seminar given by Chogyam Trungpa Rinpoche at Naropa in the summer of 1974. Chogyam Trungpa took an approach to Vajrayana Buddhism that is unique in its experiential flavor. He felt that the sacredness and secrecy of tantra should be guarded. At the same time, he felt that there was much that could be shared with a general audience. Watch the complete seminar here (14 talks).
Among other important moments in this talk, we hear Rinpoche give warnings on the importance of preparing students fully and properly before introducing them to the vajrayana path.
The seminar was later edited into the book Journey without Goal: The Tantric Wisdom of the Buddha (Shambhala in 1981).