We have received a matching funds pledge of $30,000!
Just One Day Left!

$9,748 was raised and matched in the past two days!
Help us reach our goal of $4,000 in new donations by midnight tonight.

Make a one-time or monthly donation, or help spread the word!
Thank You for your Support!


2018 Chronicles Funding Drive
ALL DONATIONS DOUBLED
$61,016
Donated
$80,000
Goal
The Chronicles brings you teachings, tributes and a place to study and practice
Keep Us Chronicling!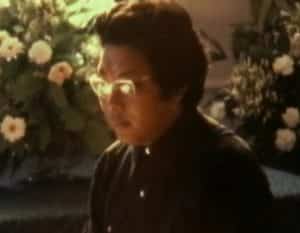 Thank you to the Pema Chodron Foundation and other supporters for providing matching funds. All donations will be doubled.
Funds raised during this campaign will support the work of the Chronicles and Ocean. The Chronicles brings you teachings, stories, tributes and news. Ocean is a place to study and practice.
Our support comes only from you, our readers and listeners
Welcome to Cooking Rice, conversations with people whose work in the world is grounded in contemplative practice.
In this episode, Marty talks with Chuck Lief, the new President of Naropa University. Among many topics, Chuck discusses his many years of experience in social enterprise, providing housing, childcare, and health care for low income individuals and families.
Readers' Comments
Thank you for a wonderfully engaging 33 minutes. I look forward to hearing Part Two. Mr. Lief is a humble non-imposing man, and it would be easy to overlook his diligence and dedication towards his accomplishments. By sharing this conversation you give all of us a wonderful example of the impact we can have if we put our hands where our heart is. -John Weir
***
Gentlemen,
Congratulations to both of you.
To Marty – for bringing Chronicles Radio to a new height of professionalism. Smooth, incisive, interesting, well-paced. The Cooking Rice thematic introduction and finale narratives are very useful.
To Chuck – for being a boundary spanner. Dharma in action. I look forward to hearing more about your plans for Naropa University.
Jolly Good Show
Julia Sagebien
PS – Brian and Jeff – lovely music also. Makes one curious and alert just to hear it.
Theme music for Cooking Rice is from Jeff Torbert's CD: This Weather Honest. Post production audio editing for Cooking Rice by Brian Guns.