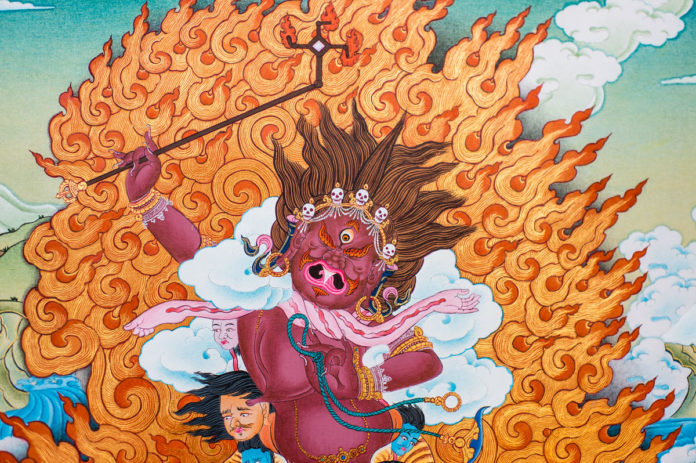 During these final days of the Year of the Water Tiger, we will focus our evening practice on Vajrakilya and Pacifying the Turmoil of the Mamos. See the schedule below for details. Our usual evening schedule will resume after February 21 (Shambhala Day/Losar).
The Dön Season is a very dynamic time. During the retreat, we would like to maintain formal decorum for all practices. Participants will be muted upon entry, and we ask that you practice meditation upon arrival. The chat function will not be available during the retreat. 
On the eleventh day of the retreat, the neutral day, we will end with a feast to celebrate all of the practice we accomplished together. On that day, the shrine room will be left open, and the chat function will be restored so people can connect and make merry.  So let's rouse bodhichitta, practice like our hair's on fire for 10 days, and then enjoy the feast.
All times below are Eastern Standard Time
Please check back for possible updates
Friday, February 10
6:00-6:55 pm: Vajrakilaya practice in the Vajrayana Shrine Room
7:00-8:00 pm: 21 recitations of the Mamos in the Main Shrine Room
Saturday, February 11
5:45-6:50 pm: A short offering (pre-recorded or read) followed by Vajrakilaya practice in the Vajrayana Shrine Room
7:00-8:00 pm: 21 recitations of the Mamos in the Main Shrine Room
Sunday, February 12
5:45-6:50 pm: A short offering (pre-recorded or read) followed by Vajrakilaya practice in the Vajrayana Shrine Room
7:00-8:00 pm: 21 recitations of the Mamos in the Main Shrine Room
Monday, February 13
6:00-6:55 pm: Vajrakilaya practice in the Vajrayana Shrine Room
7:00-8:00 pm: 21 recitations of the Mamos in the Main Shrine Room
Tuesday, February 14
6:00-6:55 pm: Vajrakilaya practice in the Vajrayana Shrine Room
7:00-8:00 pm: 21 recitations of the Mamos in the Main Shrine Room
Wednesday, February 15
6:00-6:55 pm: Vajrakilaya practice in the Vajrayana Shrine Room
7:00-8:00  pm: 21 recitations of the Mamos in the Main Shrine Room
Thursday, February 16
6:00-6:55 pm: Vajrakilaya practice in the Vajrayana Shrine Room
7:00-8:00 pm: 21 recitations of the Mamos in the Main Shrine Room
Friday, February 17
6:00-6:55 pm: Vajrakilaya practice in the Vajrayana Shrine Room
7:00-8:00 pm: 21 recitations of the Mamos in the Main Shrine Room
Saturday, February 18
5:45-6:50 pm: A  short offering (pre-recorded or read) followed by Vajrakilaya practice in the Vajrayana Shrine Room
7:00-8:00 pm: 21 recitations of the Mamos in the Main Shrine Room
Sunday, February 19
5:45-6:50 pm: A  short offering (pre-recorded or read) followed by Vajrakilaya practice in the Vajrayana Shrine Room
7:00-8:00 pm: 21 recitations of the Mamos in the Main Shrine Room
Monday, February 20 (the Neutral Day)
6:00-8:00 pm: Sadhana of Mahamudra Feast, Main Shrine Room, Open to all
Tuesday, February 21
SHAMBHALA DAY/LOSAR

YEAR OF THE WATER RABBIT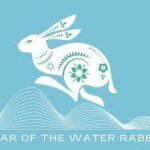 Kalapa Dawn: Toasts and Werma Sadhana Feast
In person at the Halifax Shambhala Centre & in Ocean's Main Shrine Room
Open to authorized Werma practitioners
7:00 am ET
Sadhana of Mahamudra
In person at the Halifax Shambhala Centre & in Ocean's Main Shrine Room
open to all
8:15 am ET