We have received a matching funds pledge of $30,000!
Just One Day Left!

$9,748 was raised and matched in the past two days!
Help us reach our goal of $4,000 in new donations by midnight tonight.

Make a one-time or monthly donation, or help spread the word!
Thank You for your Support!


2018 Chronicles Funding Drive
ALL DONATIONS DOUBLED
$61,016
Donated
$80,000
Goal
The Chronicles brings you teachings, tributes and a place to study and practice
Keep Us Chronicling!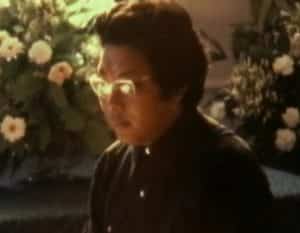 Thank you to the Pema Chodron Foundation and other supporters for providing matching funds. All donations will be doubled.
Funds raised during this campaign will support the work of the Chronicles and Ocean. The Chronicles brings you teachings, stories, tributes and news. Ocean is a place to study and practice.
Our support comes only from you, our readers and listeners
About this thangka
Many years ago, Sam Bercholz asked Trungpa Rinpoche about commissioning Glen Eddy to paint a thangka of him. Rinpoche liked the idea and worked closely with Glen on the design. Glen eventually painted the thangka in the mid-1990s. Unfortunately, it was lost in the mail and never recovered. A few years ago, Sam commissioned Greg Smith to paint this thangka, based on the original design.
In addition to the central figure, the thangka shows Chakrasamvara, Vajradhara and Chemchog Heruka in the sky. Approaching and in front of the throne are the Vajra Regent and Sakyong Mipham Rinpoche, samurai and royalty offering gifts, and Sam and Hazel Bercholz presenting a mandala offering. [Ed. note: It is traditional to include the patrons who commission a thangka in this way.]
Greg Smith writes, "There are some unusual details like the absence of consorts for Chakrasamvara and Chemchog Heruka, but since Glen worked closely with Rinpoche on the design for the thangka, I have been faithful to Glen's work.