On March 31, 2023 Joni Mitchell received the Library of Congress Gershwin Prize for Popular Song. The prize honors living musical artists for their contributions in the field of popular song.

When asked what themes she might want to explore currently in her songwriting,  she replied:
I don't really know what to write in terms of songs. We need a positive… We need moral instructions. All of us do in these times. The world seems to have lost its way. So to write songs along those lines is a big responsibility. I would have to crack the books with Chogyam Trungpa Rinpoche, who's the brightest man I ever met, you know, and the most spiritually profound. Maybe if I read him again I'd get some ideas.
Joni also painted a portrait of Trungpa Rinpoche, shown below in her 2002 Travelogue album.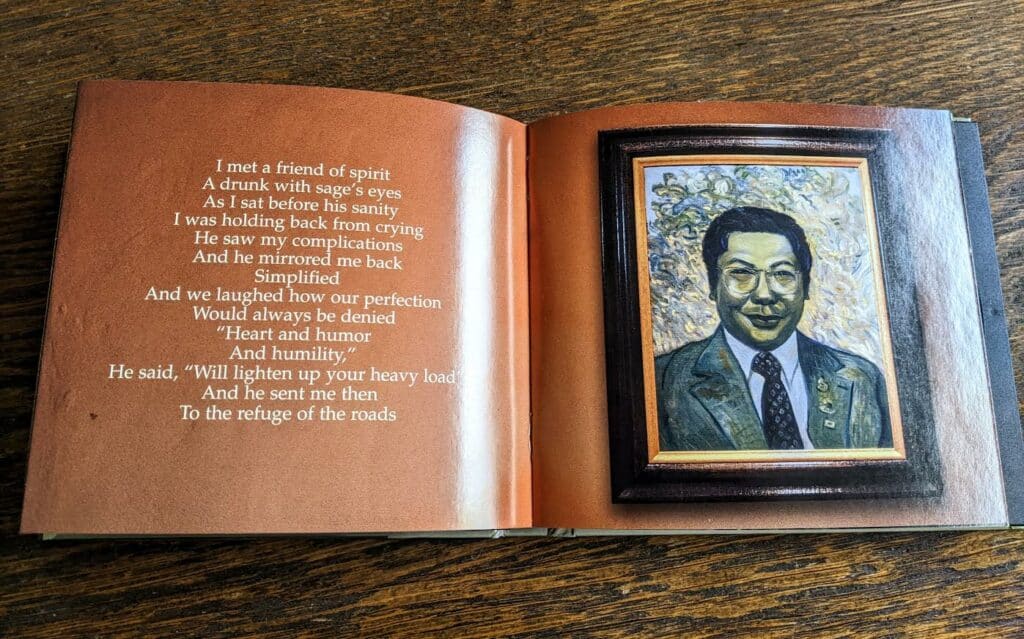 Thank you to Mindy Moore for passing on this information.