We have received a matching funds pledge of $30,000!
Just One Day Left!

$9,748 was raised and matched in the past two days!
Help us reach our goal of $4,000 in new donations by midnight tonight.

Make a one-time or monthly donation, or help spread the word!
Thank You for your Support!


2018 Chronicles Funding Drive
ALL DONATIONS DOUBLED
$61,016
Donated
$80,000
Goal
The Chronicles brings you teachings, tributes and a place to study and practice
Keep Us Chronicling!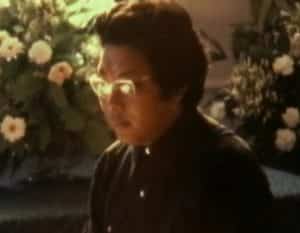 Thank you to the Pema Chodron Foundation and other supporters for providing matching funds. All donations will be doubled.
Funds raised during this campaign will support the work of the Chronicles and Ocean. The Chronicles brings you teachings, stories, tributes and news. Ocean is a place to study and practice.
Our support comes only from you, our readers and listeners
Highlights from this interview
When  you churn milk you get butter. When you churn human beings' minds in the buddhadharma, you get Buddhist vajrayana students, vajrayana patrons. That's what Trungpa Rinpoche did.

He sacrificed everything—homeland, monastic life, fame, reputation, personal gain—for the sake of the dharma.

… you could say crazy wisdom, but I would say wisdom at its purest peak. That's what people should understand.

…that his life was so short, that in itself is a teaching.

… there will never be a teacher like Chogyam Trungpa Rinpoche.
Interview by Mark Elliott, camera Kim Roberts.  Thank you to Mark and his crew.