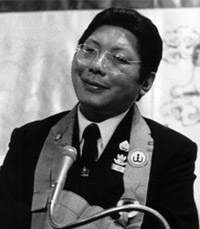 We have received a matching funds pledge of $30,000!
Just One Day Left!

$9,748 was raised and matched in the past two days!
Help us reach our goal of $4,000 in new donations by midnight tonight.

Make a one-time or monthly donation, or help spread the word!
Thank You for your Support!


2018 Chronicles Funding Drive
ALL DONATIONS DOUBLED
$61,016
Donated
$80,000
Goal
The Chronicles brings you teachings, tributes and a place to study and practice
Keep Us Chronicling!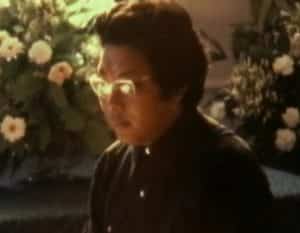 Thank you to the Pema Chodron Foundation and other supporters for providing matching funds. All donations will be doubled.
Funds raised during this campaign will support the work of the Chronicles and Ocean. The Chronicles brings you teachings, stories, tributes and news. Ocean is a place to study and practice.
Our support comes only from you, our readers and listeners
In 1977, I happened to be seated next to the Vidyadhara for several hours at an afternoon reception. An unbroken stream of people came up, knelt and spoke to him about projects new and old: curricula for classes at the dharmadhatus and Naropa Institute, possibilities of inviting visiting teachers, business enterprises, kasung meetings, refinements to the deleg system, fundraising, personnel problems, committees for health and well-being, and so forth. After one of the final guests had presented some plan or other, the Vidyadhara turned to me inquiringly, and I shrugged. Then he glared, pushed his face in mine, poked me hard in the chest, and hissed intently.
"Never forget, Douglas, the family business is PEOPLE."
Twenty years after his Parinirvana, this bald statement still expresses the heart of all the Vidyadhara's work.
© 2007 Douglas Penick