We have received a matching funds pledge of $30,000!
Just One Day Left!

$9,748 was raised and matched in the past two days!
Help us reach our goal of $4,000 in new donations by midnight tonight.

Make a one-time or monthly donation, or help spread the word!
Thank You for your Support!


2018 Chronicles Funding Drive
ALL DONATIONS DOUBLED
$61,016
Donated
$80,000
Goal
The Chronicles brings you teachings, tributes and a place to study and practice
Keep Us Chronicling!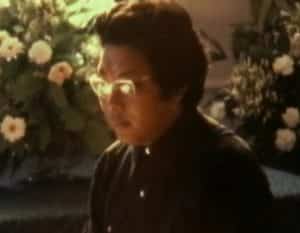 Thank you to the Pema Chodron Foundation and other supporters for providing matching funds. All donations will be doubled.
Funds raised during this campaign will support the work of the Chronicles and Ocean. The Chronicles brings you teachings, stories, tributes and news. Ocean is a place to study and practice.
Our support comes only from you, our readers and listeners
John talks about his experiences as a non-sectarian chaplain in an inner-city hospital.

Don't miss John's Junebug
story at the end of the interview.
Listeners' Comments
Thank you for your interviews with leading meditation teachers. Recently, a friend of mine let me know about your mini-lectures on spirituality. Particularly, I want to thank you for the interview with John Weber, inter-faith Chaplain.
I practice as a Spiritual Care Chaplain in a teaching hospital in Winnipeg, Manitoba. We are trying to open up the spiritual practice of hospital visitation in a open, inclusive way. I am very encouraged to hear that there are others who are exploring ways of providing spiritual care from a contemplative perspective.
Metta,
Kurt Schwarz
Spiritual Care Specialist
Health Sciences Centre
GH 214-820 Sherbrook St.
Winnipeg, Manitoba
R3A 1R9
* * *
Dear All,
Thank you to John Weber and Julia for this completely compelling interview. A beautiful experiential teaching of the true nature of compassion. I have great admiration for John, his path, his courage, his humor and devotion. Thank you.
With warmth and kindness, Hildy Maze