Just One Day Left!

$9,748 was raised and matched in the past two days!
Help us reach our goal of $4,000 in new donations by midnight tonight.

Make a one-time or monthly donation, or help spread the word!
Thank You for your Support!


2018 Chronicles Funding Drive
ALL DONATIONS DOUBLED
$61,016
Donated
$80,000
Goal
The Chronicles brings you teachings, tributes and a place to study and practice
Keep Us Chronicling!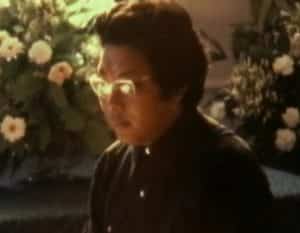 Thank you to the Pema Chodron Foundation and other supporters for providing matching funds. All donations will be doubled.
Funds raised during this campaign will support the work of the Chronicles and Ocean. The Chronicles brings you teachings, stories, tributes and news. Ocean is a place to study and practice.
Our support comes only from you, our readers and listeners
In this four-talk series, Trungpa Rinpoche examines the parallels between the path portrayed in Carlos Castaneda's books on Don Juan and the path of Buddhist Tantra. Since the sound quality in the videos is sometime difficult to understand, we have included the audio recordings below as well.
Early sangha member Jeffrey Krouk videotaped twenty four talks by Trungpa Rinpoche in 1973 and 1974. Jeff has since donated the original tapes to the Shambhala Archives. Thank you to Jeff Krouk and to the Shambhala Archives for making this historic material available.