We have received a matching funds pledge of $30,000!
Just One Day Left!

$9,748 was raised and matched in the past two days!
Help us reach our goal of $4,000 in new donations by midnight tonight.

Make a one-time or monthly donation, or help spread the word!
Thank You for your Support!


2018 Chronicles Funding Drive
ALL DONATIONS DOUBLED
$61,016
Donated
$80,000
Goal
The Chronicles brings you teachings, tributes and a place to study and practice
Keep Us Chronicling!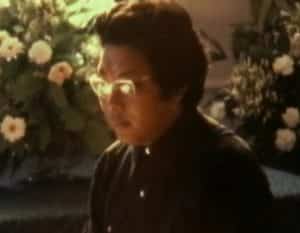 Thank you to the Pema Chodron Foundation and other supporters for providing matching funds. All donations will be doubled.
Funds raised during this campaign will support the work of the Chronicles and Ocean. The Chronicles brings you teachings, stories, tributes and news. Ocean is a place to study and practice.
Our support comes only from you, our readers and listeners
This conversation took place live on the Chronicles on March 31, 2019.
Karma has become a popular term in the West, often connected with somewhat naive or deterministic ideas of rebirth and reincarnation. It is also often equated with views of morality and guilt. In THE FUTURE IS OPEN, Chögyam Trungpa unpacks this intriguing but misunderstood topic. He viewed an understanding of karma as good news, showing us that liberation is possible and that the future is never predetermined. His unique approach to presenting the Buddhist teachings lends itself to an insightful and profound view of karma, its cause and effects, and how to cut the root of karma itself.
News & Reviews
"Carolyn Gimian has accomplished a formidable task, boiling down the reflections on 'karma' of the ever wise and irascible Chögyam Trungpa. The Future Is Open, as in the title itself, sketches a path forward even as it candidly details our karmic dilemma. As always, Trungpa Rinpoche poses us a riddle, this one about the stuff of our lives—and, just perhaps, dangles a solution." —Daniel Goleman, author of Emotional Intelligence and Force for Good: The Dalai Lama's Vision for Our World
"Our deep urge to understand the ultimate truth often implicitly assumes we understand the relative truth. But beyond the failures of philosophers, at the most basic level we sentient beings constantly fail in our own pursuit of happiness. So it is of utmost importance to understand the relative truth, of which karma is the epitome. And who can explain that truth better than Chögyam Trungpa Rinpoche—a master who was not only extraordinarily knowledgeable but was spiritually accomplished and understood the modern world like no one else. If you're curious how karma works, read this book!" —Dzongsar Jamyang Khyentse Rinpoche