We have received a matching funds pledge of $30,000!
Just One Day Left!

$9,748 was raised and matched in the past two days!
Help us reach our goal of $4,000 in new donations by midnight tonight.

Make a one-time or monthly donation, or help spread the word!
Thank You for your Support!


2018 Chronicles Funding Drive
ALL DONATIONS DOUBLED
$61,016
Donated
$80,000
Goal
The Chronicles brings you teachings, tributes and a place to study and practice
Keep Us Chronicling!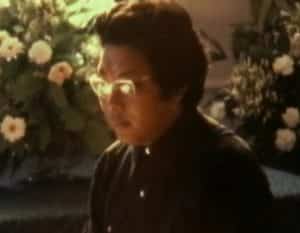 Thank you to the Pema Chodron Foundation and other supporters for providing matching funds. All donations will be doubled.
Funds raised during this campaign will support the work of the Chronicles and Ocean. The Chronicles brings you teachings, stories, tributes and news. Ocean is a place to study and practice.
Our support comes only from you, our readers and listeners
Eve talks with Julia about meeting Chogyam Trungpa Rinpoche, how he helped her through the process of her mother's death, teaching Shambhala Training, becoming an Acharya, her connection to Sakyong Mipham Rinpoche, the new Shambhala curriculum, the opening of the Scorpion Seal, and same-sex marriage.
Readers' Comments
Dear Chronicles,
As a new member, I want to thank you for the interview of Eve Rosenthal. I learned so much – I had questions about the curriculum, and this was really the first time I 'got it'. I am in the teacher training program, and Eve's comments gave me insight into the logic of what we are doing. All of her stories were so great to listen to.
Thank you for making this possible, to connect with each other and learn from each other. Tell Eve and Julia thank you too.
Barbara Hirschfeld
Director, Santa Rosa Shambhala Center
***
Support for Chronicles Radio comes from our listening audience. Please consider becoming a supporting member. For more information, visit support this work.
Theme music: Handel's Water Music Suite. The song at the end is The Shambhala Anthem by Chogyam Trungpa, recorded on the Dragon's Thunder CD, available from the Shambala Shop.