We have received a matching funds pledge of $30,000!
Just One Day Left!

$9,748 was raised and matched in the past two days!
Help us reach our goal of $4,000 in new donations by midnight tonight.

Make a one-time or monthly donation, or help spread the word!
Thank You for your Support!


2018 Chronicles Funding Drive
ALL DONATIONS DOUBLED
$61,016
Donated
$80,000
Goal
The Chronicles brings you teachings, tributes and a place to study and practice
Keep Us Chronicling!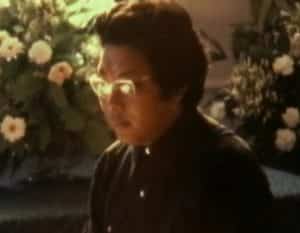 Thank you to the Pema Chodron Foundation and other supporters for providing matching funds. All donations will be doubled.
Funds raised during this campaign will support the work of the Chronicles and Ocean. The Chronicles brings you teachings, stories, tributes and news. Ocean is a place to study and practice.
Our support comes only from you, our readers and listeners
Where there are meditators, there is a need for things on which to sit. When North American students first began to gather around Trungpa Rinpoche in the early 1970s, shrine rooms were often strewn with pillows, sofa cushions, and rolled up sleeping bags — as people reached for the nearest support for their bodies and their practice. In 1975, Jeanine Greenleaf and Irv Wieder (her husband at the time), began sewing and stuffing meditation cushions in their home in New York to serve this growing market. Their efforts quickly grew into Samadhi Cushions, the meditators' supply store, which continues to sew, stuff and sell cushions in the village of Barnet, Vermont, just down the road from Karmê Choling. If you've practiced meditation at a Dharmadhatu, Shambhala Center, zendo, or Buddhist center in the past 34 years, chances are you have sat on a Samadhi cushion. In this interview Jeanine (the Coco Chanel of meditation cushions) tells Julia the story of Samadhi Cushions.
For more information, please visit the Samadhi Cushions website.