We have received a matching funds pledge of $30,000!
Just One Day Left!

$9,748 was raised and matched in the past two days!
Help us reach our goal of $4,000 in new donations by midnight tonight.

Make a one-time or monthly donation, or help spread the word!
Thank You for your Support!


2018 Chronicles Funding Drive
ALL DONATIONS DOUBLED
$61,016
Donated
$80,000
Goal
The Chronicles brings you teachings, tributes and a place to study and practice
Keep Us Chronicling!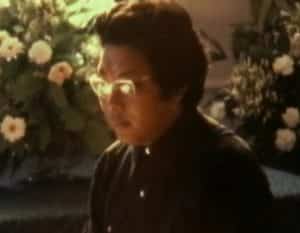 Thank you to the Pema Chodron Foundation and other supporters for providing matching funds. All donations will be doubled.
Funds raised during this campaign will support the work of the Chronicles and Ocean. The Chronicles brings you teachings, stories, tributes and news. Ocean is a place to study and practice.
Our support comes only from you, our readers and listeners
Outtakes
In this episode, which was recorded in front of a live audience at the Halifax Shambhala Centre, Martin Janowitz speaks with Julia about meeting Trungpa Rinpoche, the development of the Kasung, never giving up, always showing up, Trungpa Rinpoche as servant, the role of youth, and Shambhala as a society.
Readers' Comments
Thank you to Mr. Janowitz for the wonderful presentation. The next morning, during my sitting, I felt perhaps for the first time in my life, a sense of dignity. No one should doubt that the sound of a person's voice does not carry and convey that person's qualities. Or that online teachings can be effective.
I would like to request Mr. Janowitz, if he would and if it's appropriate here, to say more about 'the twist of ego."
Thank you again,
Cheryl Foltos