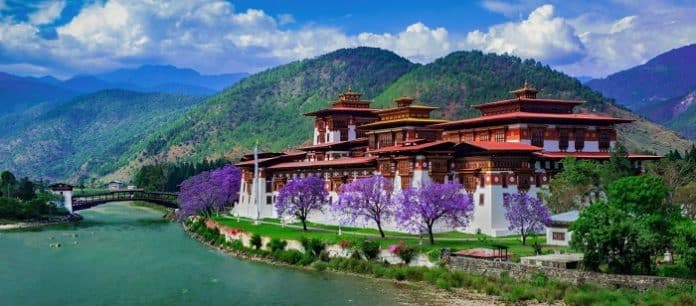 Your Majesty,
Living on this earth for more than half a century, I have been so fortunate to have met some extraordinary people who have had a great effect on my life. You are one of most significant of these.
From the time I first laid eyes on you, when I was barely ten, you have played such an important role in my life. I still remember when we were young how, the moment your arrival was announced, we dropped everything and rushed to the window to catch a glimpse of you.
Your grace, your elegance, your humility towards common people, and your veneration to sublime beings should be recorded in textbooks as a shining example for future generations.
Growing older, I have always admired, discussed and even taught about your impeccable choice of wardrobe, your perfect colour combinations, the care and grace with which you relate to your attendants and subjects, and your immaculate attention to detail from dining tables to sacred altars.
I only wish that all the wonderful stories you have told and continue to tell in your soothing, gentle and quiet voice could be recorded and documented for posterity.
Particularly, in this materialist age that now dominates everywhere, the world more than ever needs to behold your deep veneration to your guru and your constant and unwavering emphasis and insistence on what matters most – the sacred dharma, which is the one and only antidote to overcome our insatiable greed and destructive emotions.
Witnessing this myself as a I grew up was all I needed to imagine how some of the greatest emperors and empresses of the past in India, China and Tibet left aside all secular and material matters to give first importance to the dharma. Those stories seemed like fantasy or legend when I first heard them. But actually witnessing how you yourself related to your guru and the dharma was all I needed to bring those ancient days to life for me.
I also know personally that it was only through your kindness and generosity at many levels that so many of my generation had the opportunity and ability to receive some of the most rare and important teachings of the century. In fact, my old attendants who have now passed away told me that it was your own decisive action at a time that you yourself were going through difficulties, that assisted in my being enthroned as an incarnation of Jamyang Khyentse Chokyi Lodro.
And therefore, Your Majesty, as I wish you the most happy birthday, I want to express here in the strongest terms that you now have no choice but to live for many, many more years, simply because the world in general and more especially Asians and the people of countries like Bhutan absolutely need the living example of elegance, decency, kindness, compassion and far-sightedness that you embody.
And so I pray fervently to the Tathagata Amitayus and to deathless Padmakara to shield and protect you from all kinds of outer, inner and secret obstacles.
Yours in the most supreme teachings of the Tathagata Shakyamuni,
Dzongsar Jamyang Khyentse