We have received a matching funds pledge of $30,000!
Just One Day Left!

$9,748 was raised and matched in the past two days!
Help us reach our goal of $4,000 in new donations by midnight tonight.

Make a one-time or monthly donation, or help spread the word!
Thank You for your Support!


2018 Chronicles Funding Drive
ALL DONATIONS DOUBLED
$61,016
Donated
$80,000
Goal
The Chronicles brings you teachings, tributes and a place to study and practice
Keep Us Chronicling!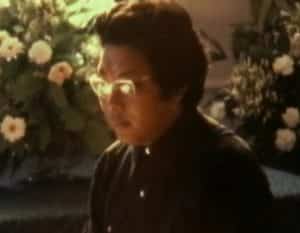 Thank you to the Pema Chodron Foundation and other supporters for providing matching funds. All donations will be doubled.
Funds raised during this campaign will support the work of the Chronicles and Ocean. The Chronicles brings you teachings, stories, tributes and news. Ocean is a place to study and practice.
Our support comes only from you, our readers and listeners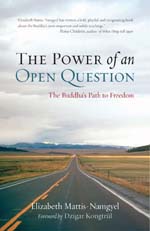 Elizabeth Mattis-Namgyel, author of The Power of an Open Question, and the retreat master at Longchen Jigme Samten Ling in Southern Colorado, has studied and practiced the Buddhadharma for 25 years under the guidance of her teacher and husband, Dzigar Kongtrul Rinpoche.
This conversation with Barry Boyce is presented here in three parts. In part one Barry asks Elizabeth about how she entered the Dharma and met Dzigar Kongtrul Rinpoche. In part two Elizabeth talks about Mangala Shri Bhuti, Dzigar Kongtrul's community of Western students. In part three, the conversation focuses on Elizabeth's book, The Power of an Open Question.
The opening and closing drum themes for Let Loose are by Jerry Granelli, recorded on Sandhills Reunion. The closing theme is from Drala by Peter Lieberson, recorded on Raising the Gaze. Thank you to both composers for their permission to use these excerpts from their work. Thank you also to Marvin Ross for his photographs of Thrangu Rinpoche.