We have received a matching funds pledge of $30,000!
Just One Day Left!

$9,748 was raised and matched in the past two days!
Help us reach our goal of $4,000 in new donations by midnight tonight.

Make a one-time or monthly donation, or help spread the word!
Thank You for your Support!


2018 Chronicles Funding Drive
ALL DONATIONS DOUBLED
$61,016
Donated
$80,000
Goal
The Chronicles brings you teachings, tributes and a place to study and practice
Keep Us Chronicling!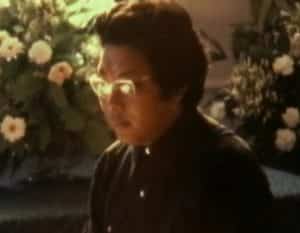 Thank you to the Pema Chodron Foundation and other supporters for providing matching funds. All donations will be doubled.
Funds raised during this campaign will support the work of the Chronicles and Ocean. The Chronicles brings you teachings, stories, tributes and news. Ocean is a place to study and practice.
Our support comes only from you, our readers and listeners
The Rigden Abhisheka took place in Halifax during the first week of March 2006. The Abhisheka requires a host of ritual objects and implements, all of which were found or assembled with energy and care — right up to the last minute.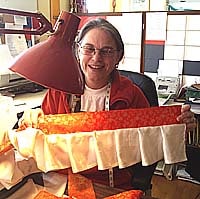 As is probably the case with any ceremony, the magic of an abhisheka is in the detail.Today, less than two hours before the abhisheka, legendary sangha seamstress, Deborah Luscomb, was in her studio making a brocade parasol that had to be ready in time. While she cheerfully measured, cut, and sewed, she also found time and presence of mind to talk with me about what she was doing, and to recall a few of her many sewing projects over the past thirty years.