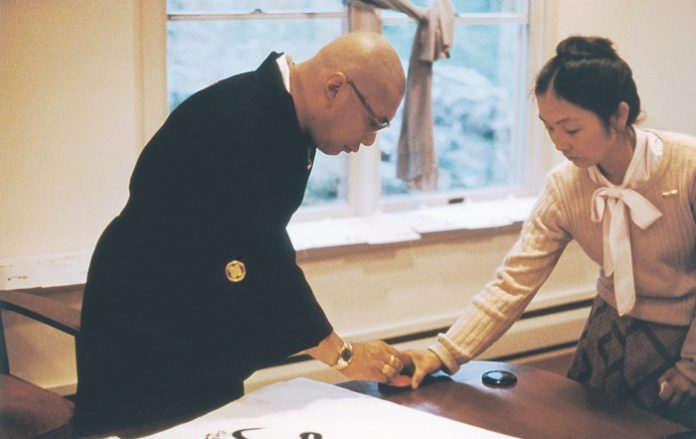 Today when I was meditating, I remembered a small incident with the Vidyadhara.
It was, I think, 1972, when the Vidyadhara was in San Francisco for Suzuki Roshi's funeral.
We were sitting in a cafe and Trungpa Rinpoche was writing a note to someone. We were both hunched over, I was watching him write as he was writing. I was very intent on watching him write each letter as he was writing, in his usual precise and careful way, he continued to write … off the paper. The tension melted into space.
It was a moment of inserting humour into a simple act of writing a letter and it reminds me of how his every expression or manifestation was a teaching.