We have received a matching funds pledge of $30,000!
Just One Day Left!

$9,748 was raised and matched in the past two days!
Help us reach our goal of $4,000 in new donations by midnight tonight.

Make a one-time or monthly donation, or help spread the word!
Thank You for your Support!


2018 Chronicles Funding Drive
ALL DONATIONS DOUBLED
$61,016
Donated
$80,000
Goal
The Chronicles brings you teachings, tributes and a place to study and practice
Keep Us Chronicling!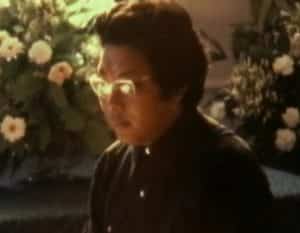 Thank you to the Pema Chodron Foundation and other supporters for providing matching funds. All donations will be doubled.
Funds raised during this campaign will support the work of the Chronicles and Ocean. The Chronicles brings you teachings, stories, tributes and news. Ocean is a place to study and practice.
Our support comes only from you, our readers and listeners
By Andy and Wendy Karr
There are over 1,500 slides of Chogyam Trungpa's in the Shambhala Archives, mostly images taken by him, as well as some taken of him by his students. In 2010, Andy and Wendy digitized, color corrected, and catalogued these slides. In this slide show, they share a small collection of these images with the Chronicles.
Images: © 2010 Diana J Mukpo, all rights reserved. Used by permission. Thank you to Lady Diana Mukpo for permission to make these images available, to the Shambhala Archives for preserving the collection, and to the Chogyam Trungpa Legacy Project for financial support for the digitization of this collection.
Slide show: Thank you to  Andy and Wendy Karr for curation and voice over in 2010, when it was originally presented on the Chronicles. Thank you to Andy for reformatting First Thought Best Thought in 2018.