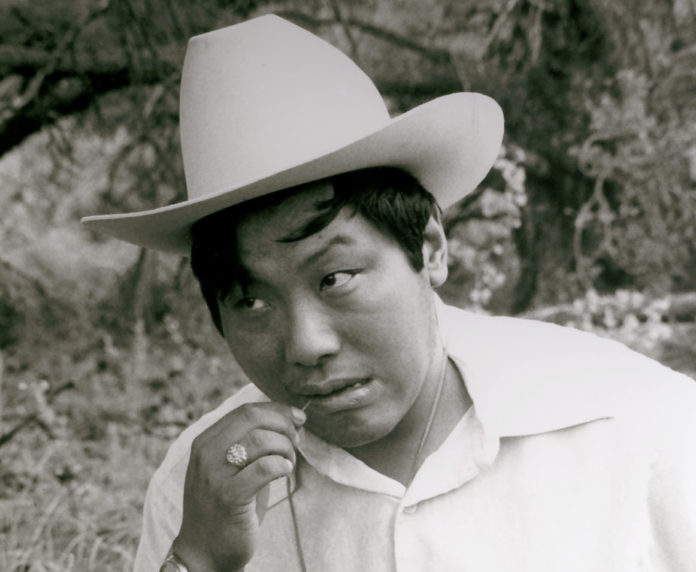 We have received a matching funds pledge of $30,000!
I'm unsure what year this was, probably the late summer or early fall of 1986, but it was the last time Rinpoche was to be in the States, and was on his way to Nova Scotia for good. At that time, I was working at Karma Dzong and was a member of the kasung. I received a call that I was to be Rinpoche's kasung for the day. I arrived quite nervous. Walter Fordham was there as Rinpoche's attendant, and he was busy trying to get some beer at a particular temperature in the bathroom sink – for Rinpoche. I remember thinking that I felt incredibly fortunate to be in Rinpoche's close proximity, especially since the plan was that he was to leave for Canada in the next day or so. I always felt kind of "fraud-like" being a kasung, since I was unsure how I would or could protect the Vidyadhara, but most of the time it was just a case of "being there" and "being bored" in the space. Walter appeared so comfortable that it brought down my paranoia quite a bit. I believe that Walter had me bring in a glass of beer on a tray to put on the table next to Rinpoche. I knelt down. Rinpoche didn't seem to notice me. Walter left the room! Eeeekkk! I started to shake, almost uncontrollably. Rinpoche's head rolled over and he looked at me. I think he said "Dixie—" in his high-pitched voice, and he continued to look at me, which seemed to be for a very, very, very long time, and nodded for his beer. My legs were falling asleep, but I was so incredibly awake. I started to feel a bit more comfortable so I decided to say something . . . what could I say? I knew the Denver Broncos were doing really well that year, so I said: "Rinpoche, are you a fan of the Broncos?" (where did that come from?) Rinpoche rolled his head over to look right at me again and said: "I'M NOT A FAN OF ANYBODY."
Big THUD, in my mind. Needless to say I was horrified. I got up and left the room shortly after that!