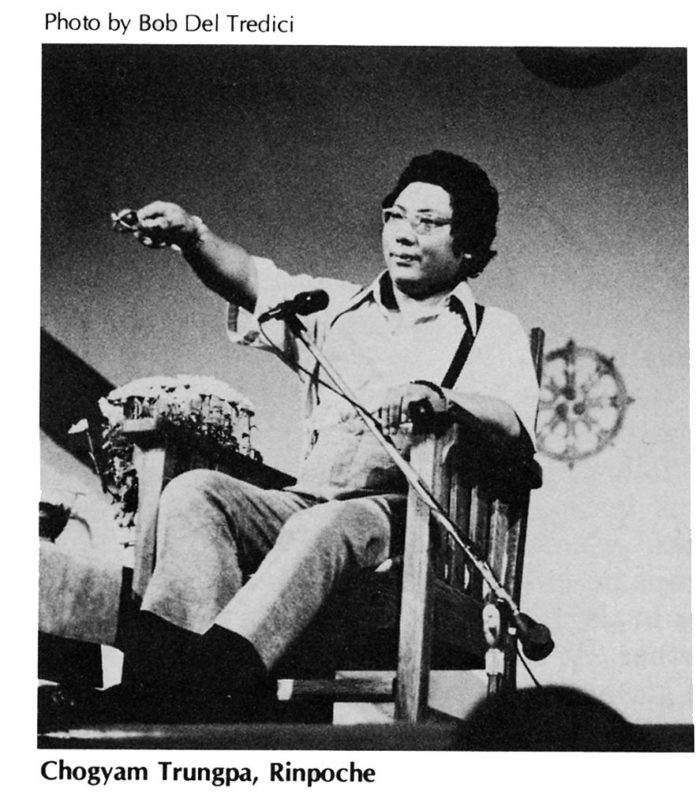 The Chogyam Trungpa Digital Library [CTDL] is now live for all to see and use! Please visit the Library and begin your exploration! Kudos to the Chogyam Trungpa Institute Team!
This library was designed and built by a small and dedicated team, and is the culmination of the incredible work of many, many people during Chogyam Trungpa's lifetime and in the following decades. Also essential to the library's launch are all the supporters and donors, without whose generosity the library wouldn't be possible!
The Naropa Collection
The first offering from the CTDL is the Naropa Collection, recordings of all the talks and other teachings Chogyam Trungpa gave at Naropa University. This collection contains over 170 talks on Buddhism, meditation, the arts, psychology, contemplative education, and other subjects, all given by Chogyam Trungpa between the pivotal years of 1974 and 1985. Presented with searchable transcripts, captions, and rich contextual information, these recordings (many with video) are more accessible than ever before.
The Naropa Collection is just the first of many groups of talks to be released. The Library will eventually comprise over 1,500 recordings – public teachings, lectures, interviews, seminars, poetry readings and many other events. This first collection gives a taste of what this resource will be when it is fully realized. FYI, the list of all the recordings that will eventually be available in the Library appears as the Catalog on the site.
Coming soon…
An online launch party so we can celebrate together!

A webinar tutorial on how to search the library

Regular releases of more audio and video recordings with searchable transcripts
Stay tuned for details on these events and other news!