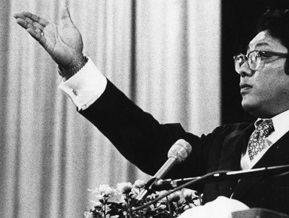 Note: This story takes place in Boston in March of 1982. The talk mentioned is the same one that was videotaped and titled "Creating Enlightened Society."
Just One Day Left!

$9,748 was raised and matched in the past two days!
Help us reach our goal of $4,000 in new donations by midnight tonight.

Make a one-time or monthly donation, or help spread the word!
Thank You for your Support!


2018 Chronicles Funding Drive
ALL DONATIONS DOUBLED
$61,016
Donated
$80,000
Goal
The Chronicles brings you teachings, tributes and a place to study and practice
Keep Us Chronicling!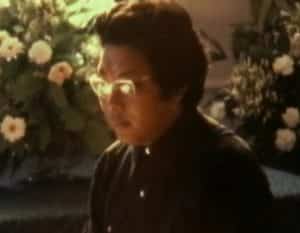 Thank you to the Pema Chodron Foundation and other supporters for providing matching funds. All donations will be doubled.
Funds raised during this campaign will support the work of the Chronicles and Ocean. The Chronicles brings you teachings, stories, tributes and news. Ocean is a place to study and practice.
Our support comes only from you, our readers and listeners
It was a beautiful spring day. The sky was sunny and bright, without a cloud. The Vidyadhara had just finished a talk at a packed house in a large church in downtown Boston. We were all pouring out of the church into the splendid weather. I was with two friends who were interested in Buddhism but not part of the sangha. I noticed Rinpoche standing over by his black limo, waving to everyone. I felt such tremendous joy and simplicity after the talk that I turned and waved to him. He motioned to me to come over, so I did. The kasung parted and I was able to walk right up to him. We shook hands and I felt an incredible warmth that is indescribable.
At this point it is important to note what I looked like: a young Jewish boy with a beard and dark hair. Rinpoche asked me if I meditated. I said that I did. He asked me what kind. I was so proud to be able to say "Shamatha." He said "Shmata?" (which is Yiddish for rag'). I got so confused at that point; my mind was a blank. I didn't know what to say. Then Rinpoche asked me what I was doing. I said that I was going to have ice cream with my friends. He let me go and I went off.