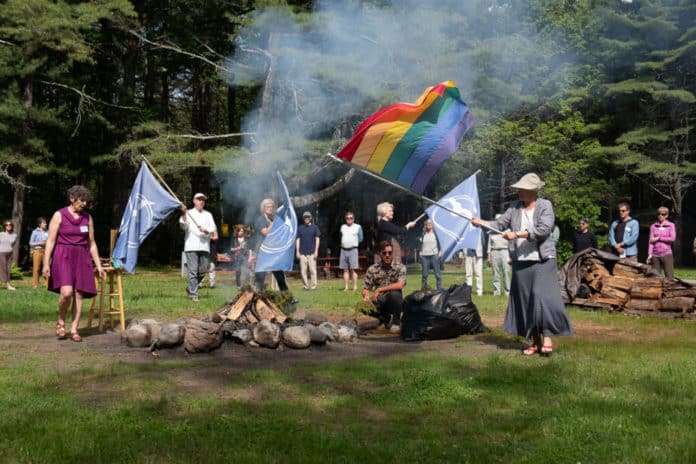 The Profound Treasury Retreat held annually in Saco, Maine
The Profound Treasury Retreat is a 9-day Buddhist meditation and study retreat based on the Buddhist teachings of Chögyam Trungpa Rinpoche. We welcome meditators of all ages and traditions to join us in studying and practicing in a contemplative environment on the coast of Maine.
The Profound Treasury Dharma Foundation
The Profound Treasury Dharma Foundation is an independent non-profit organization whose mission is to preserve and propagate the living tradition of Chögyam Trungpa Rinpoche's dharma teachings—the teachings of the Kagyu and Nyingma lineages, and the teachings of the Rime tradition, of Tibetan Buddhism—as well as his cultural, artistic, social, and non-sectarian spiritual teachings.
We provide support for senior teachers and scholars, and a forum for them to share their wisdom, knowledge, and guidance. We do this by offering retreats, and by sponsoring lectures, seminars, study groups, and other practice and study programs.