We have received a matching funds pledge of $30,000!
Just One Day Left!

$9,748 was raised and matched in the past two days!
Help us reach our goal of $4,000 in new donations by midnight tonight.

Make a one-time or monthly donation, or help spread the word!
Thank You for your Support!


2018 Chronicles Funding Drive
ALL DONATIONS DOUBLED
$61,016
Donated
$80,000
Goal
The Chronicles brings you teachings, tributes and a place to study and practice
Keep Us Chronicling!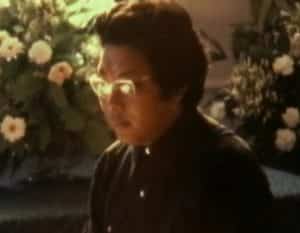 Thank you to the Pema Chodron Foundation and other supporters for providing matching funds. All donations will be doubled.
Funds raised during this campaign will support the work of the Chronicles and Ocean. The Chronicles brings you teachings, stories, tributes and news. Ocean is a place to study and practice.
Our support comes only from you, our readers and listeners
From the all-encompassing vajradhatu,
Indestructible nonthought beyond description,
From the vast dharmadhatu,
The unceasing play of energy and light,
The dharmakaya Vajradhara takes form
As the incomparable root guru, Chokyi Gyatso.
The five poisons and the eight worldly dharmas
Are tansformed into wisdom and skillful means.
Look! The aspirations and desire of sentient beings are fulfilled.
With unceasing devotion I prostrate to the only father guru.
I offer all that is worthwhile and pleasing,
The wealth of all the universes.
I confess to lingering in the grip of samsara.
I rejoice in your boundless generosity.
Please continue to turn the wheel of the dharma.
Remain with us in your undefiled splendor.
May all sentient beings attain enlightenment,
And may I never rest until samsara is thoroughly emptied.
This doha, originally posted May 22, 200, is excerpted from Letter to the 1980 Seminary by the Vajra Regent.