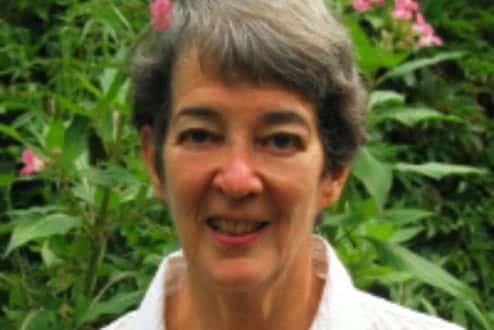 A few days ago (August 2, 2021), my good friend Barbara Blouin died. I am filled with sadness and gratitude; for her release from pain and suffering, and for her long and enduring friendship.
Barbara and I met through our work as social workers in Nova Scotia, both gaining Masters degrees as mature students; hers following a PhD in French and mine from a GED and Community Services diploma. Barbara lived with her husband Denny in an upscale neighborhood on a tree lined street of manicured lawns and lush gardens. I lived on the opposite side of town with my three teenage kids in a small second story apartment butted up against a freeway. From the beginning we were kindred spirits, our friendship lasting almost thirty years, bridging the gap between wealth and poverty.
Many would describe Barbara as difficult; she was often critical and judgmental of others she believed did not measure up to her high expectations of moral responsibility. She despised hypocrisy and loathed political leaders who failed to use their discretionary powers to improve the lives of others. She wrote extensively on how welfare polices affect the poor, speaking out at every opportunity, railing against injustice, regardless of how it was received or the impact on her. She inherited a large fortune and spent the latter part of her life giving it away. In a radio interview several years ago, I heard her tell the interviewer she had given most of her money away, all but four million. A few years ago she told me she was worried for the first time in her life, that she would run out of money before she died.
Despite our friendship and different circumstances, never a dime passed between us. I think we both understood, though neither of us mentioned it, that money could divide us. We were equals, appreciating the qualities we admired in each other. I loved her honesty and integrity. She loved and respected my determination and energy. Had I asked her for money to help with rent or buy groceries she would have given it to me without hesitation. She was generous and routinely helped people in need. But I was too proud to ask and I think she understood that offering me money would have injured the pride I felt in my independence and change the nature of our relationship.
Barbara and I spoke a lot about money and poverty. We shared our stories. At one point I was her boss; another time she was my support during a bout of cancer. On one occasion she persuaded her mother who had donated a large sum of money to a prestigious collage, to write a reference letter on behalf of a young and talented young girl, asking them to wave tuition if the girl was accepted. Had someone like me written such a letter, it would have had no impact, but coming from her mother, whom she regarded with little respect, could change a person's whole future. She was deeply aware of the tremendous power of privilege and wealth and felt the responsibility acutely.
I am the proud owner of two of her books: The Legacy of Inherited Wealth: Interviews with Heirs, and Like a Second Mother: Nannies and Housekeepers in the Lives of Wealthy Children. She co-founded The Inheritance Project, (https://theinheritanceproject.com) and spent the next twenty years speaking out about the burdens of wealth, providing a forum for others to share and learn about how those like herself, managed their wealth to benefit others. And it filled her heart with joy to do so.
I am keenly aware of how blessed I am to have had Barbara as a friend all these years. She played a significant part in helping me appreciate that suffering begets us all regardless of circumstance. Yesterday was her funeral and though at times I rail against the technology that turns human connections into hurried clips, mojos and snips of text on the fly, I am thankful to have had that same technology available to me, free to participate though thousands of miles apart, in a final farewell. "Safe journey," I tell her. "You have left your indelible mark on this earth."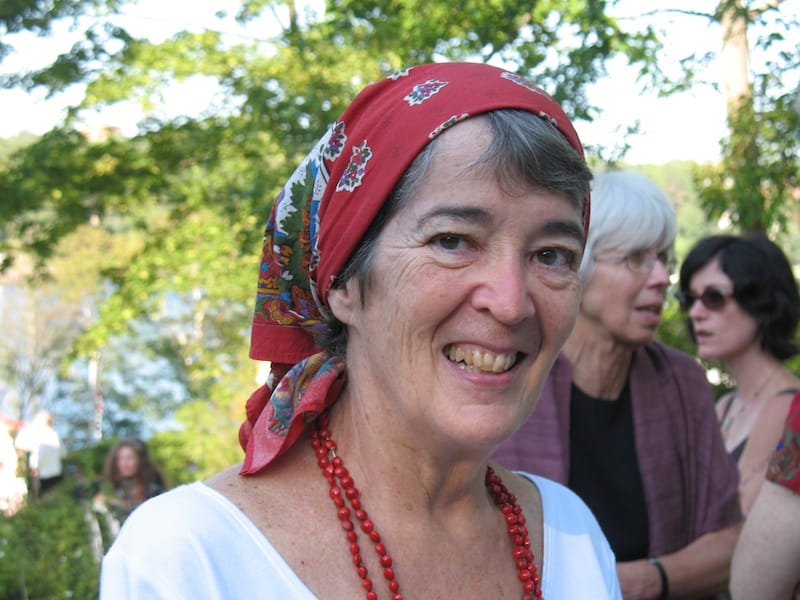 Please note: New tributes do not appear immediately. Please be patient; your tribute will be posted soon.
It's been over a year since Barbara died. I have lost my wife to leukaemia this spring, April 2022, and my son and daughters and I continue onward. There has been a lot to process this year, death does that to us, forces our hand into playing the game we may have been unaware we are at the table of. Now however I'd like to state a few things, for the record.
Barbara legally adopted me when I was 9 years old, so that there would be no legal doubt that she was my parent, so that should my biological mother mysteriously arrive and lay claim to me there would be no grounds to do so. Barbara and Denny were my parents til they died, that was a choice she committed to. I've learned that commitment for wealthy people is often a challenge, but Barbara did not relinquish any responsibility for me she took on, ever. That's a big deal, worth appreciating.
A part of my strong moral compass is the direct result of hers. I've known what injustice is, I was taught about racism and sexism from day one by my parents, but Barbara always seemed to be emotionally attached to the driving feelings of empathy and anger at cruelty and discrimination, she carried the pain of these things inside her, which I think is what drove her to take the actions she did, as well as use her educational prowess to learn more ways to change the world for others.
One Saturday while shopping at a Sobeys Barbara pointed to a shelf filled with canned peaches, I was small and could just barely reach the cans, and she explained these cans are all from South Africa. The product label stated it in big letters, for no one to notice. She saw, and she showed me what to do. We spent half an hour turning every can on the shelf we could find so the label stating "product of South Africa" faced the customers. Nelson Mandela was still imprisoned, Botha was still leader and apartheid was still very much destroying lives. Barbara saw a simple little thing, an inconsequential label, that could be used to awaken others. Did it do anything? Who knows, but it did make a mark on me. She showed how to subvert, how to steal power from systems, how to destabilize the status quo in clever little dangerous ways that can touch an individuals heart. Powerful moves for a little Jewish/Buddhist lady.
It took Barbara and I close to twenty years to begin to get along however, and she could be the most difficult and petty person you could meet. She had no appreciation for the importance and emotional validity of having fun, it wasn't in her to seek fun, she didn't appreciate it when it was happening around her, and we struggled about this for many many years. Barbara also created and thrived in her own drama, her own attachment to a negative perception and a stubborn refusal to change that perception. Much of her life was spent in sadness and miserable attachment to negativity, a curse I wished I could have shown her a path from towards open hearted mindfulness and being ever present in the moment. She was a great person, but she also was pretty lousy at actually practicing Buddhism sometimes.
In an effort to be honest with this I also need to point out this. Barbara wrote a book called, like a second mother, ironic huh? I don't know if she ever connected the dots on that. Her book was about Nannie's and servants raising rich kids. There is a lot I could say about the negative experiences of my youth that can only be attributed to Barbara, a lot. But the only one that still stings, the only facet of our relationship that irks me still, is the title of that book. She was my second mother, and she lacked the skills to be nurturing and comforting, affectionate and warm. We would have benefited from a much closer relationship for far longer had she seen the hypocrisy in herself and acted upon changing it as hard as she acted to change hypocrisy in the rest of the world.
I'm grateful my father married Barbara, way back in Boulder long ago, when Reagan was coming to power and the first Cold War was swinging. I'm stoked she died too, she was done with this world, she wanted no more of it, and she left knowing she was proud of the father and activist I have become, she was proud of me for my humour and compassion, my artistic perception, my commitment to skateboarding as a tool for changing lives for the better, my abilities as a fun father. I am grateful she was my step mom, and that eventually we took the step to drop the 'step' from her moniker.
Now go find something little and innocuous and spin it around for Barbara.
Barbara May (Schwartz) Blouin died peacefully in the early hours of August 2, 2021 at Parkland at the Gardens in Halifax.. She spent her last day in the company of dear friends and family. She was 81 and had been ill for several years,
Barbara was born on May 1, 1940 and grew up in Springfield, Massachusetts. She graduated from Wellesley College near Boston and was awarded a PhD. in French Literature from Yale University in New Haven, Connecticut. Shortly after graduating she moved to Berkeley, California and then Boulder, Colorado.
She moved to Halifax with her second husband, Denault (Denny) , and her two sons, in the early 1980s amid the first influx of Buddhist followers of Chogyam Trungpa Rinpoche. .
Barbara was the author of two books: The Legacy of Inherited Wealth: Interviews with Heirs and Like a Second Mother: Nannies and Housekeepers in the Lives of Children. She also cofounded The Inheritance Project. Although she immersed herself in issues of inherited wealth, she had a laser focus on the inequities of class and social programs. Soon after arriving in Halifax, she enrolled at the Dalhousie School of Social Work and graduated from their BSW program. Her compassion for those in need of money, housing, and education among others was strong and deep. She was the author of a monograph "Women and Children Last." Barbara was not afraid to speak out loud about how having too much money or too little could so profoundly affect one's life.
If asked, Barbara's friends would describe her as not putting up with any kind of deceit or dishonesty, strongly opionated, unafraid of speaking her truth and very generous with those she knew and loved or causes that she cared deeply about. She donated to many environmental and humanitarian causes, but always preferred to remain anonymous when she did. Barbara was a devoted listener to Democracy Now every day on the radio at 12:00 Noon no matter where she was
Barbara was predeceased by her husband Denny, her parents, Hilda and Joe Schwartz and brother, Billy. She is survived by her son, Ben Downing of New York City and by Denny's son, Matthew Blouin of Vernon, BC. and his partner, Melissa Macrae. She is also survived by four grandchildren, Cordelia Downing, Juliette, Lucy and Bodhi Blouin,.
A funeral was held August 4th and Barbara was buried in a green burial at the Sunrise Park Interfaith Cemetery. Donations may be made to Feed Nova Scotia.
Originally published in the Chronicle Herald on August 21, 2021
Eulogy for Barbara
Although I had known Barbara as the wife of my dearest friend, Denny, for many years, it wasn't until after Denny died that Barbara and I established our own close friendship. I often visited Barbara at her Tupper Grove home, where she and Denny had lived for many years. I think we both found it comforting to talk, sharing stories about Denny and their life together. Barbara had loved Denny dearly and grieved his death.
Initially, I was a little shy of Barbara. She appeared to have exceedingly high expectations of other people, and often voiced her disappointment in what people said or did or did not do. I was worried that it wouldn't be long before I would end up as just another person who had let her down. But, happily, that didn't happen.
As I grew to know and understand Barbara better, I realized that her critical perspective was rooted in sensitivity and sharp intelligence. She had integrity, and was pained by any action that smacked of opportunism, social injustice or insensitivity. She suffered a great deal with the tendency to judge herself and others harshly, but the intention behind that aspect of her was not heartless.
In fact, Barbara was big-hearted. She loved people who displayed openness, honesty, humour, bravery and humility. Beyond the spiky protective wall, Barbara was a truly warm, kind and engaging friend. She was genuinely interested in what I was doing, what challenges I was facing, and how I was facing them. She had an incredible memory for detail and would often ask me about something or someone that had slipped from my own memory.
Barbara was well-read, and often recommended books for me to read, which I sometimes did. She had a rich inner-life, which she shared easily and generously with her friends. Her generosity also included philanthropy, giving considerable amounts of money to individuals whom were facing adversity, as well as organizations that embodied her principles.
In the years that I knew Barbara, I had never seen her more happy than when she was working on the transcription of the recordings of Trungpa Rinpoche's talks from the Vajradhatu Seminaries. Her literary skills and eye for detail coupled with her love for Rinpoche brought meaning to her life. She was truly sad when that project came to an end.
As Barbara's age and frailty impacted her mobility, she moved from her three-level home on Tupper Grove to a ground level apartment on Tower Road. Having been an avid gardener, she found it difficult to no longer have access to a garden. In its place, she watched the changing seasons through her patio doors, taking delight in the elegant beauty of a Japanese Maple just outside her terrace. Her life simplified, scaled down, to just a few pieces of art, a few photos of the Vidyadhara, and photos of Denny and Matthew. Her personal library also shrank as she began to prioritize what she wanted to read.
When Barbara could no longer easily walk or stand, she moved to a room at Parkland, on the 2nd floor, for people requiring care. Bedridden, she spent most days looking out of her windows at the sky, listening to Leonard Cohen albums, and rereading a handful of books that she loved. Barbara's passion for Leonard Cohen was vast and deep. Shortly before she died, she was reading his biography, appreciating his life and struggles and the art that grew out of insight and suffering. As her short-term memory faded, her long-term memory grew more vivid and immediate. One of her favourite stories was when she and George, her first husband, were vacationing in Greece and met a young Leonard Cohen there. This memory had great significance for her.
My visits to Barbara every week or two generally followed the same sequence. Barbara would start by telling me what was wrong with her life at Parkland. My job was to listen. Once that was out of the way, Barbara would ask me about my life and listened closely to what I shared. She loved seeing photos of my family, my dog and my garden. Then, I would attempt to share a joke or two from the past, at which she always laughed heartily. I loved Barbara's laughter. It was wide open and full. Her whole body shook when she laughed and her eye's closed and teared up. I think her favourites were Jewish jokes, one's that poked fun at guilt-tripping. For example, "How many Jewish grandmothers does it take to screw in a light bulb? None. It's okay, I'll sit in the dark. You go ahead, go have fun without me. I'll be fine."
Whenever Barbara asked for my advice on some issue, and I would give it, she would follow with, "Yes, but…" telling me why my suggestion was not possible for her to follow. With a laugh, she called herself, "The Queen of Yes, But." She really did have a sense of humour about herself.
Barbara's close friends eased her suffering at Parkland. Her love and appreciation for them was central to her well-being. Liz Roper, Deborah Luscomb, Collen Logan, Rita Armbruster, Shari Price, and Mark Szpakowski provided a circle of care for Barbara, helping to ease the long, lonely hours of being by herself.
I think the thing that I will miss most about Barbara is her smile. She never failed to cheer me up because, inspite of her preoccupations and complaints, she was, actually, a beautiful, joyous human being. Yes, spiky on the outside, but truly loving on the inside. I miss her.
Alan Sloan
August 3, 2021
From where I live, 9,396 miles from Halifax, Barbara and Denny Blouin existed as two particular treasure elements in a world I engaged in for a few years called Radio Free Shambhala, outside of the plenary container of which, many private emails were sent among individuals.
They, as well as Suzanne Duarte and Hildy Maze (who became my cherished, loyal friends), gave me constant encouragement, recognition, unconditional acceptance, validation and love. I felt embraced by them and astonishingly, that I in return, delighted them. It was from Denny that I first heard the words, 'consider yourself hugged', and I did so.
Barbara Blouin was someone I couldn't fail to respect. Her bright, brave mind, integrity and generosity of spirit were a gift to society. She seemed always on her toes ready to step up, creditably and with honour. I felt privileged that she and Denny, Suzanne and Hildy figured as part of my world.
Now all four are no longer in this bardo - Suzanne and Hildy both leaving with extraordinary suddenness.
My deep love and appreciation to them all.
Barbara was the first sangha person I ever met and my first MI. In 1974 I lived in the San Francisco Bay Area, was studying psychology at Stanford and was looking to volunteer as a counselor at the Height Ashbury medical clinic. As I made it to the top of an old stairway in an old converted Victorian, there was Barbara as receptionist behind the desk. We immediately struck up a conversation and then one thing led to another and it turned out that she needed a roommate for her Berkeley house and I needed a place to stay.
So we became roommates in Berkeley. One day there was a book on her coffee table called Cutting Through Spiritual Materialism, which sort of jumped out at me, partly because of the title, which I didn't understand, and partly just because of something about the yellow colour of the book jacket. I started asking Barbara about it. She described Trungpa Rinpoche as a wild, uncompromising, beer drinking, non-conforming Tibetan lama and that was his book. That description seemed just right to me, given the spiritual supermarket in the Bay Area at the time. I went through the book right away and it spoke directly to me. Barbara invited me to the dharmadhatu in Berkeley where I met Carolyn Gimian, Mark Szpakowski, etc. I was hooked. I joined "the scene."
Barbara and I continued to be friends after I moved out of her house until she moved to Boulder a few years later.
When I moved to Halifax in 1982, the sangha group was very small, about 25 people. Barbara and Denny were very welcoming to us, having us over to dinner numerous times and served as guides to the new culture. Barbara as always was critical, insightful and generous. As time went on and the sangha became much larger, Barbara and I saw less of each other but always connected based on our shared past. I appreciate Barbara for her directness and honesty and for introducing me to the path. Thank you, Barbara, and travel in peace.
Sandra Clementson
2 years ago
I stayed with Barbara and Denny for a couple of days a very long time ago in Halifax and at one point Denny told me that I was trying too hard to be quiet and Barbara told me that, like me, she had suffered from deep depression.
It was a comforting visit and unforgettable.
Sending love….💞🙏🏼👍🏿