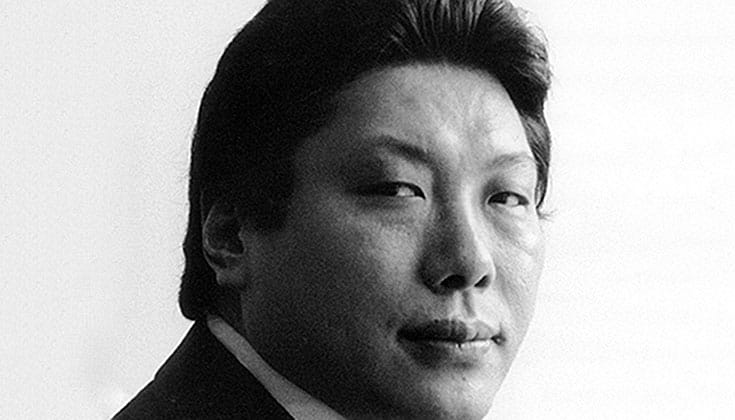 How do we get perspective on the life and contribution of the Vidyadhara, Chögyam Trungpa Rinpoche? It doesn't seem enough to say that Trungpa Rinpoche was a pioneer. That he was "first" to bring the dharma to western students. The point seems to be that he not only presented the dharma, he revolutionized it.
The Vidyadhara did not come to the West with a pre-wrapped dharma package, fully formed and ready to present to us. He developed his teachings in a new way and many students got to witness it, and to be a part of the evolution. As a tertön, he also uncovered the Shambhala teachings. None of us would have experienced the Shambhala teachings at all if Trungpa Rinpoche had not discovered them and shared them with us. This discovery and evolution would have been monumental wherever it occurred, but we were very fortunate that it occurred here in the West.
The Vidyadhara was also the architect of Shambhala culture. Buddhists did not have Children's Day, participate in Dorje Kasung training, wear pins, do ikebana or Rites of Passage, sing Shambhala anthems, or move to Nova Scotia, until the Vidyadhara gave us these forms. The Vidyadhara also gave us the principles of Court, Sakyong and Sakyong Wangmo. He chose his eldest son to carry the role of Sakyong forward. All of these traditions are the foundation of our mutual Shambhala culture. We probably take many of them for granted, but what is most profound about these forms is that each one was created with great intention. Every symbol and ritual is infused with deep meaning that serves as further teaching on the Buddhist path.
I don't see the benefit to others in "Gee, those were the days" reminiscing. Rather, I propose that we revere, study and celebrate the Vidyadhara—the first Sakyong—as our most dear ancestral sovereign. In the same manner that the teaching and example of Gesar of Ling, Ashoka Maharaja, Padmasambhava or Mipham the Great are still completely relevant today, so too is Rinpoche . I feel that the Vidyadhara's teachings are eternal and priceless. It is not necessary to have "been there" to experience the Mukpo world, and to appreciate the far-reaching effects of the Vidyadhara's work.
When we gathered at Karmê Chöling for the Vidyadhara's cremation, I had an audience with His Holiness, Dilgo Khyentse Rinpoche. I asked him how I could serve Trungpa Rinpoche, as I felt that I hadn't appreciated him when he was alive due to my own naivete. His Holiness said that Trungpa Rinpoche was an extraordinary being—the kind who only appears once in a kalpa. He said that the best thing that I could do was to "supplicate, supplicate, supplicate Trungpa Rinpoche." I hope that we all continue to do so.