We have received a matching funds pledge of $30,000!
Just One Day Left!

$9,748 was raised and matched in the past two days!
Help us reach our goal of $4,000 in new donations by midnight tonight.

Make a one-time or monthly donation, or help spread the word!
Thank You for your Support!


2018 Chronicles Funding Drive
ALL DONATIONS DOUBLED
$61,016
Donated
$80,000
Goal
The Chronicles brings you teachings, tributes and a place to study and practice
Keep Us Chronicling!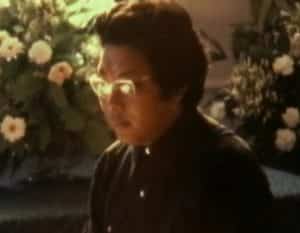 Thank you to the Pema Chodron Foundation and other supporters for providing matching funds. All donations will be doubled.
Funds raised during this campaign will support the work of the Chronicles and Ocean. The Chronicles brings you teachings, stories, tributes and news. Ocean is a place to study and practice.
Our support comes only from you, our readers and listeners
In part one, Derek talks to Julia about Vajradhatu's* Office of External Affairs** and the great emphasis that Trungpa Rinpoche placed on developing close relationships between the traditional lineages of Tibetan Buddhism and his own organization. Derek describes in some detail the logistics infrastructure and array of services provided by Vajradhatu students under the tutelage and guidance of Trungpa Rinpoche for the visits of His Holiness the XVI Karmapa, His Holiness Dilgo Khyentse Rinpoche, and His Holiness the Dalai Lama among others.
In part two, Derek discusses the Westchester Buddhist Center, an independent center for study and practice in Westchester county New York.
* Vajradhatu was the name of Trungpa Rinpoche's organization, later changed to Shambhala.
**The Office of External Affairs was Trungpa Rinpoche's diplomatic corps, responsible for maintaining good relationships with Buddhist teachers and organizations. Through the 1970s and 80s, the Office of External Affairs hosted the North American visits of many prominent Tibetan lineage holders including the Dalai Lama, the 16th Karmapa, Dilgo Khyentse Rinpoche, and many others.
The theme music for Mosaics is from Mussorgsky Pictures at an Exhibition