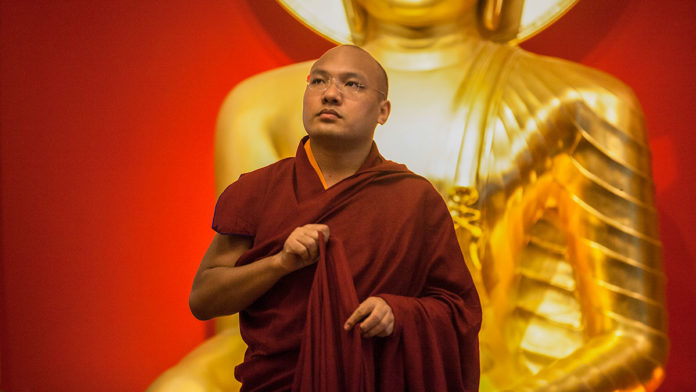 During his last event in New York, a public talk at the New York Society for Ethical Culture in Manhattan, the 17th Karmapa, Ogyen Trinley Dorje, leader of the Karma Kagyu school of Tibetan Buddhism, came across as humble, genuine, and despite his being recognized as the reincarnation of a high lama at age seven, relate-able.
"My talks have become repetitious," he told the audience. "I haven't had time to come up with anything new to say."
Of course, we weren't there to hear something new. We were there to hear something old, made fresh and accessible. The Karmapa delivered. He began by discussing his monastic training, which emphasized hearing, thinking, and meditating on Buddhist principles. Of these three approaches to the dharma, he told us, meditating is the most important because it gives us a direct experience of what we are hearing and thinking about. He described meditation as a "process of bringing something into deep feeling."
It is only after direct experience of the teachings, the Karmapa continued, that we can bring our practice out of the shrine room and into the world to face social challenges. This process occurs naturally through the practice of meditation. "The practice of love and compassion means that we close the gap between the practitioner and the practice," he said.
"The practitioner becomes pure love."
Closing the gap between ourselves and pure love and compassion is difficult, the Karmapa explained, because our default mode is shockingly selfish. "Our selfishness is based on the misconception that we exist apart from others," he said. The Karmapa continued: "It is obvious that it is worthwhile to cherish others for their benefit. However, it is less obvious that we must cherish others if we cherish ourselves."
This kind of compassion for others, the Karmapa told the audience, is stronger than sympathy or empathy. It is an active compassion, that comes from experiencing insight into our deep connections to one another.
After exploring these basic Buddhist ideas of interconnection and compassion, the Karmapa relayed pieces of his personal story—from his being recognized as the 17th Karmapa at age seven, to having to leave his family to train in the monastery, to leaving Tibet for India at age 14.
While the Karmapa's story is different than most of our own, we would do well to learn from the lessons he's drawn from these experiences. "Over time, I began to view my position as an opportunity to help others," he said.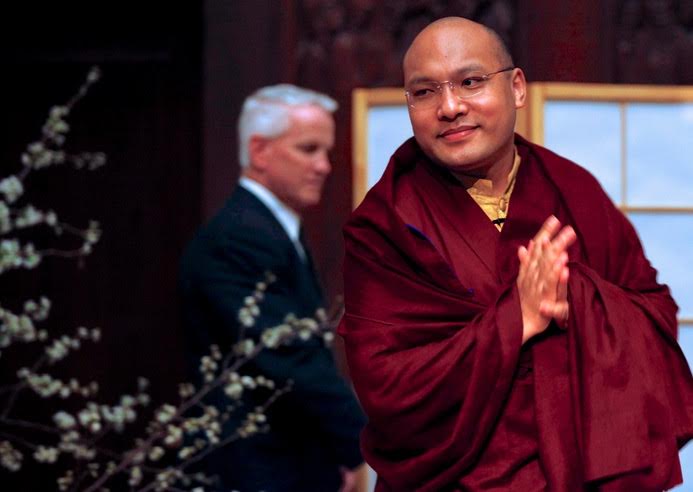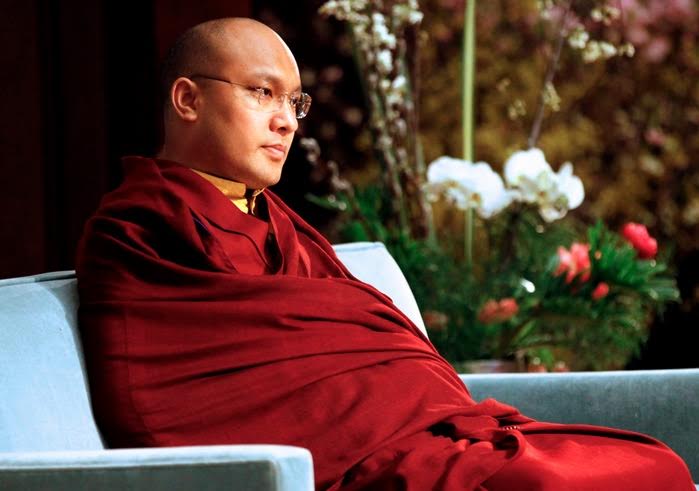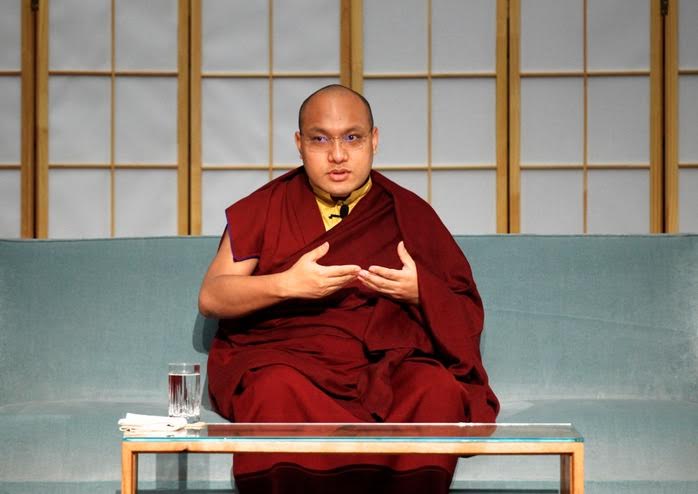 Sam Mowe is a journalist and photographer living in Brooklyn. His work can be found in The Rumpus, Tricycle, Spirituality & Health, and the Shambhala Sun. Thank you Sam for covering this event for the Chronicles.