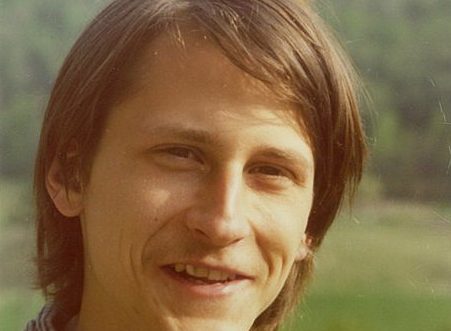 Unlike most young men of my generation I was not particularly focused on getting my driver's license when I turned 16. Just by chance and lack of money for the insurance, I patiently waited until I was almost 20 years old, and living at Tail of the Tiger, to be instructed on how to drive. My dad was rather ticked off at me for allowing someone other than himself to be my driver education instructor, as he had already done so for all of my other six siblings. But that is another story.
In 1972 opportunities to hang out with Rinpoche were ripe for the taking if you kept your eyes open. These encounters were great but I, like everyone else, wanted more personal time with him. But how to do it?
A few days after coming out of a seven-month solitary retreat, I noticed Chuck Lief driving around with CTR and a little light bulb came on in my brain. "Oh, if I get my driver's license I can drive him around and have a perfect day with him asking endless questions." So I immediately got myself trained to drive an automobile on those very dangerous roads of Northern Vermont and took the really difficult driver's exam in Saint Johnsbury with the local State Trooper. The road test consisted of driving around the block, stopping at two stop signs and managing to parallel park in front of the police station with no cars in front or in back of me. Whew! That was a tough day!
The next day at the morning house meeting there was an announcement that somebody needed to drive Rinpoche to Saint Johnsbury to have a professional photographer take an official photograph of him. I immediately put up my hand and Chuck graciously allowed me the use of his VW micro van to do the deed.
The 15-minute trip to Saint Johnsbury took about four or five hours, meandering around the paved and unpaved roads of Vermont at the height of the autumn colors with many stops so that Rinpoche could take photos with his new camera. I got my wish to ask endless questions and was so proud of myself on my first legal drive with my first passenger.
Rinpoche took the above photo of me, just after we got out of Chuck's van.