We have received a matching funds pledge of $30,000!
Just One Day Left!

$9,748 was raised and matched in the past two days!
Help us reach our goal of $4,000 in new donations by midnight tonight.

Make a one-time or monthly donation, or help spread the word!
Thank You for your Support!


2018 Chronicles Funding Drive
ALL DONATIONS DOUBLED
$61,016
Donated
$80,000
Goal
The Chronicles brings you teachings, tributes and a place to study and practice
Keep Us Chronicling!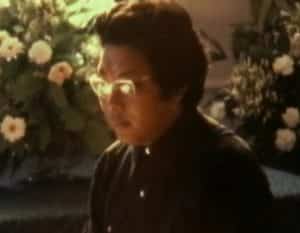 Thank you to the Pema Chodron Foundation and other supporters for providing matching funds. All donations will be doubled.
Funds raised during this campaign will support the work of the Chronicles and Ocean. The Chronicles brings you teachings, stories, tributes and news. Ocean is a place to study and practice.
Our support comes only from you, our readers and listeners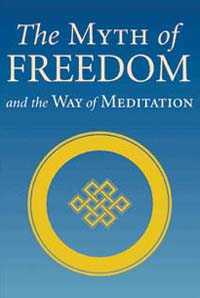 In this talk, which is presented in three segments, Pema guides us through the beginning chapters of Trungpa Rinpoche's Myth of Freedom. We would like to thank Pema and the Pema Chodron Foundation for permission to present this talk on Chronicles Radio.
Ani Pema Chodron was ordained by the Sixteenth Karmapa in the early 1970s. She became a member of Trungpa Rinpoche's community of students in 1974, and an important vehicle for Rinpoche's aspirations to develop a monastic tradition in the West. In the years since Rinpoche's death, in addition to nurturing the monastic tradition at Gampo Abbey in Cape Breton, Pema has become one of the best known Buddhist teachers in North America, and the author of several best selling books.
Readers' Comments
Pema led me off the cliff back in the early 90's and is my fav dharma delight. She's my constant companion. Comforts me in (many) times of suffering. Love her, her work, her …everything. my 'when things fall apart' book has literally fallen apart from use. Smile. Of my extensive dharma personal library – I have all this fine lady's book, audio, video's, dvd's etc, and could not be more thankful for our teachers. For CTR. For our path.
And now with her current class – to go b-a-c-k to CTR's myth of freedom material is refreshingly deeper for me. And i'm applying now in my life with a tad more ease. Glimpses. Gaps. Plus, I haven't listened to Pema for some time, and the audio, the listening…of this familiar friend has turned up at just the juiciest time of need for me. I find listening to talks and lectures indeed my fondest of fun learning. No accidents. When the student is ready – the teacher appears. -Your in the GES with love and joy
– Joan Polasky