We have received a matching funds pledge of $30,000!
Thrangu Rinoche was born in 1933 in Kham, near Surmang. Trungpa Rinpoche and Thrangu Rinpoche, who were friends and dharma brothers from an early age, continued their close connection in the West. Thrangu Rinpoche continues to be an important teacher and advisor to Trungpa Rinpoche's diverse sangha of students.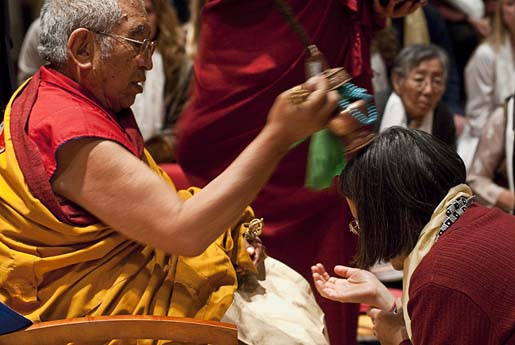 The opening and closing drum themes for Let Loose are by Jerry Granelli, recorded on Sandhills Reunion. The closing theme is from Drala by Peter Lieberson, recorded on Raising the Gaze. Thank you to both composers for their permission to use these excerpts from their work. Thank you also to Marvin Ross for his photographs of Thrangu Rinpoche.