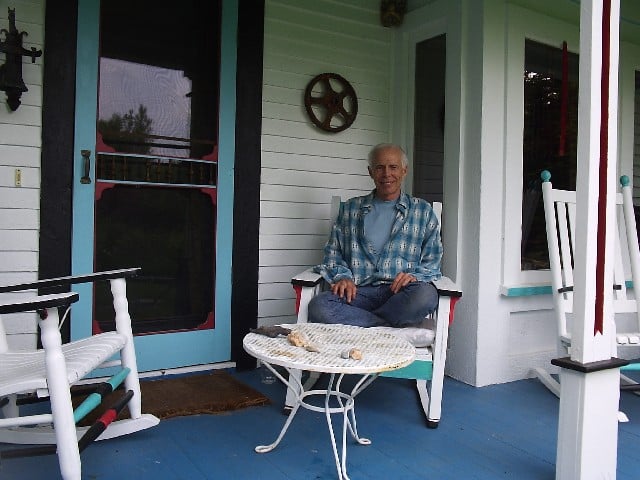 We have received a matching funds pledge of $30,000!
Jean Claude's recollections of Trungpa Rinpoche
Charlemont is a town in northwestern Massachusetts. Rinpoche spent a lot of time in a farmhouse near Charlemont, mostly during a long retreat in 1977. When stories from the retreat made their way back to Boulder, they seemed to always start with, "Rinpoche was sitting on the porch in Charlemont and …"
For those of us who weren't there and only experienced the retreat through these stories, the porch at Charlemont took on a kind of mythic significance.
I visited Charlemont last week and sat on the porch with playwright, teacher, and owner of Rinpoche's Charlemont retreat house, Jean-Claude van Itallie. We talked about Rinpoche's interest in theater, a theater workshop that happened in Boulder in 1973, and some of Rinpoche's interactions with members of the avant-garde theater community in the early 1970s. You can listen to our conversation above. Sorry about the mechanical noise in the background; someone was using a juicer in the kitchen. -WF