Steve Roth, an early student of Trungpa Rinpoche, served as the Karmapa's driver and chief bird procurer during His Holiness's visits to North America. In that context, Steve spent many hours with His Holiness and became one of his close western students. In this Dispatch, Steve gives us a brief glimpse of what it was like to be in the Sixteenth Karmapa's entourage, and he recounts the story of His Holiness's visit to the Hopi Nation.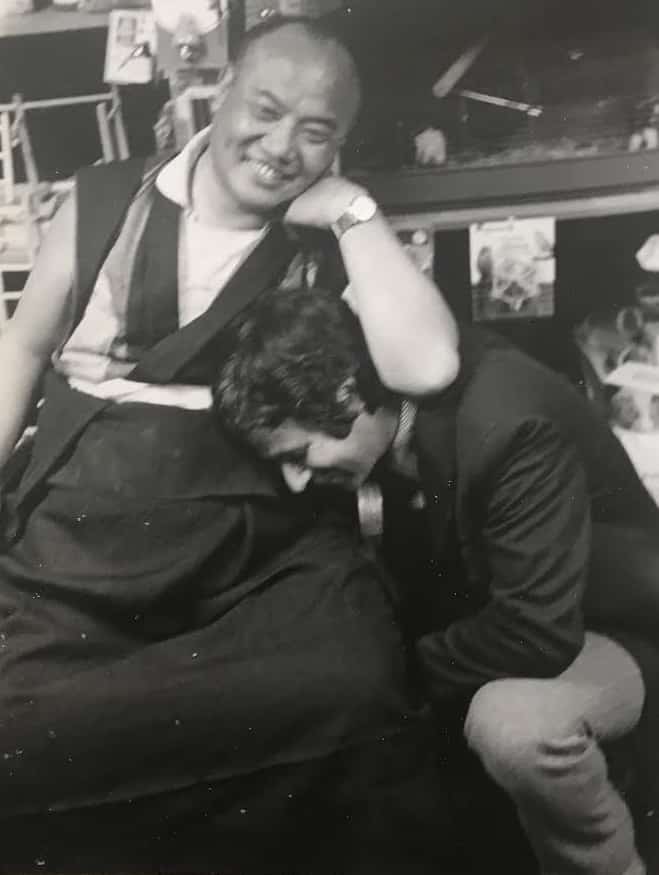 Originally posted on 5 November 2006
Listeners' Comments
Thanks for a wonderful remembrance of His Holiness Karmapa's magical display of compassion and wisdom. His Holiness Karmapa stopped over for a night in San Francisco in November 1976 upon arriving in the U.S. for his second visit. A press conference was held in his suite at the Sir Francis Drake Hotel in Union Square. At this point California was in the midst of a prolonged drought with water rationing in place throughout the state. One of the reporters told His Holiness that he heard he had made it rain out on the Hopi reservation during his last visit and asked if His Holiness could make it rain in drought-stricken California as well. The question elicited a hearty laugh from His Holiness. But no rain — apart from the rain of his incomparable blessings.
On another note, I was saddened to see the abandoned aviary at Rumtek monastery in Sikkim when I visited in November 1992, 12 years after His Holiness' parinirvana. There was not a bird in site. Hopefully they were all liberated in the celestial realms by His Holiness before he departed from this world.
Christine Keyser
ckeyser@earthlink.net
* * *
This was perfect! I was mesmerized watching "The Lion's Roar " last night, so this dispatch was particularly poignant. Oh the memories, so very beautiful and we were so very young. The warmth, tenderness, joy, power and one-pointedness that His Holiness embodied is penetrating. The film and Steve's stories are a welcome reminder.
Many, many thanks,
Hildy
* * *
What a wonderful surprise to hear Steve Roth tell stories of HH Karmapa XVI, with the climactic account of his visit to the Hopis. I was very touched to hear Steve talk about the family feeling and warmth of the Karma Kagyus, which many of us miss so much from those days. Thanks so much for this special edition of Dispatches.
Love,
Suzanne [Daurte]