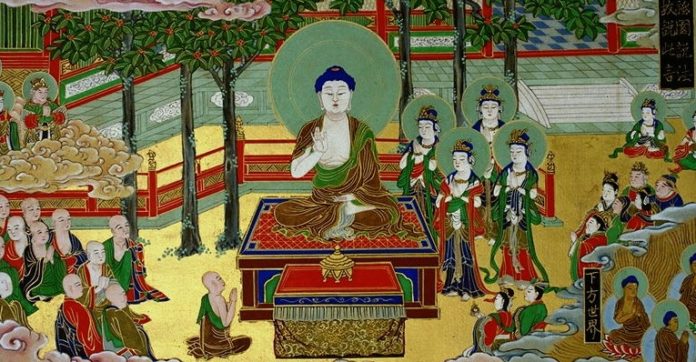 We have received a matching funds pledge of $30,000!
SUMMARY
Just One Day Left!

$9,748 was raised and matched in the past two days!
Help us reach our goal of $4,000 in new donations by midnight tonight.

Make a one-time or monthly donation, or help spread the word!
Thank You for your Support!


2018 Chronicles Funding Drive
ALL DONATIONS DOUBLED
$61,016
Donated
$80,000
Goal
The Chronicles brings you teachings, tributes and a place to study and practice
Keep Us Chronicling!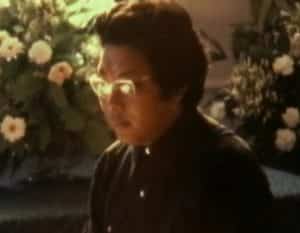 Thank you to the Pema Chodron Foundation and other supporters for providing matching funds. All donations will be doubled.
Funds raised during this campaign will support the work of the Chronicles and Ocean. The Chronicles brings you teachings, stories, tributes and news. Ocean is a place to study and practice.
Our support comes only from you, our readers and listeners
While the Buddha is in the Jeta Grove, he asks Mañjuśrī to teach on the nature of reality. Mañjuśrī's account upsets some of the monks present in the gathering, who subsequently leave. Nevertheless, by means of an emanation, Mañjuśrī skillfully teaches the distraught monks, who return to the Jeta Grove to express their gratitude. The monks explain that their obstacle has been a conceited sense of attainment, of which they are now free. At the request of the god Ratnavara, Mañjuśrī then teaches on nonduality and the nature of the bodhisattva. Next, the Buddha prophesies the future awakening of Ratnavara and other bodhisattvas present in the gathering. However, the prophecies cause Pāpīyān, king of the māras, to appear with his army. In a dramatic course of events, Mañjuśrī uses his transformative power on both Pāpīyān and the Buddha's pious attendant, Śāradvatīputra, forcing both of them to appear in the form of the Buddha himself. He then makes Pāpīyān and Śāradvatīputra teach the profound Dharma with the perfect mastery of buddhahood. Numerous bodhisattvas appear from the four directions, pledging to practice and uphold the sūtra's teaching. The Buddha grants his blessing for the continuous transmission of the sūtra among bodhisattvas in the future.