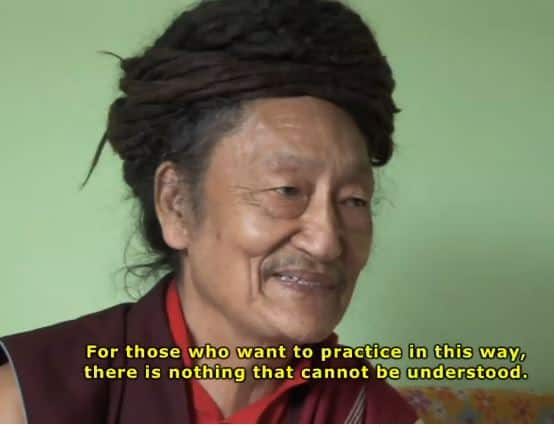 Togden Yogi Achos is a senior togden who arrived in India from Tibet in the late 50s.
Togden Achos entered the Khampagar retreat center in Eastern Tibet at age 16 and stayed there with his uncle, who was one of the togdens that accompanied the 8th Khamtrul Rinpoche to India. Achos escaped Tibet later and joined Khamtrul Rinpoche in Kalimpong, India. He has been the tutor and attendant to the 9th Khamtrul Rinpoche since he was a boy. Togden Achos does not live at the retreat center but at Khamtrul Rinpoche's house.
View a video with Togden Achos here.