We have received a matching funds pledge of $30,000!
Our Goal: $19,500
Just One Day Left!

$9,748 was raised and matched in the past two days!
Help us reach our goal of $4,000 in new donations by midnight tonight.

Make a one-time or monthly donation, or help spread the word!
Thank You for your Support!


2018 Chronicles Funding Drive
ALL DONATIONS DOUBLED
$61,016
Donated
$80,000
Goal
The Chronicles brings you teachings, tributes and a place to study and practice
Keep Us Chronicling!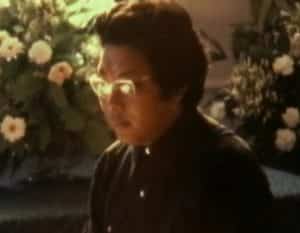 Thank you to the Pema Chodron Foundation and other supporters for providing matching funds. All donations will be doubled.
Funds raised during this campaign will support the work of the Chronicles and Ocean. The Chronicles brings you teachings, stories, tributes and news. Ocean is a place to study and practice.
Our support comes only from you, our readers and listeners
Going into the new year, we have two high priority projects that combined will require additional funding of $19,500 (see breakdown below). Help us complete this work.
How will the funds be used?
It's time for a new Ocean*
Some of the essential building blocks that Ocean relies upon (the best choices available in 2012 when the site was designed) are no longer supported. Using out-of-date technology leaves us open to many potential hazards, some of which we have already begun to experience.
We start work on a new Ocean site next month, and plan to have it ready in the Spring, giving us a site that is secure, easier to use, and less expensive to maintain.
The price tag: $15,000
*Ocean is the Chronicles online practice and study community.
We need to reinstall more than 500 audio players
The Chronicles hosts over 500 audio recordings. About two months ago we woke up to find that all of them stopped working overnight. The fix for this is not complicated, but it is time consuming. We appreciate your patience while we work toward restoring these audio recordings.
This effort, including hiring additional human resources plus management time, will cost about $4,500.