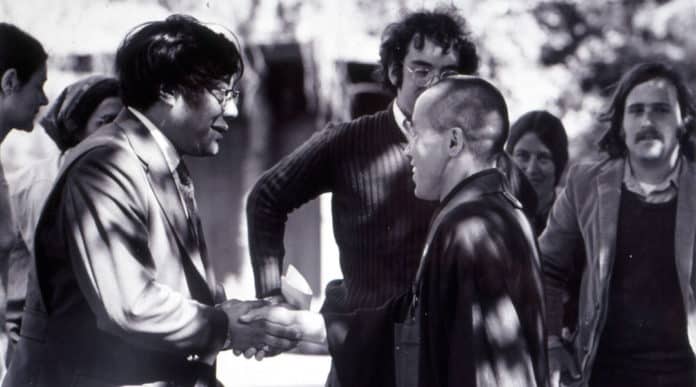 We have received a matching funds pledge of $30,000!
THE INSTITUTE WILL FOSTER AND SERVE A BROAD COMMUNITY OF THOSE INTERESTED IN THE WORK OF CHOGYAM TRUNGPA.
Through various initiatives, the Chogyam Trungpa Institute will encourage a critical assessment by scholars and practitioners of Chogyam Trungpa's body of teachings and his place in the development of Buddhism in the West. The Institute will also seek to support new directions that honor the spirit of his work, through expositions, classes, research, debate, and other means.
Potential Institute Projects
An academic center of excellence and a research center
A home and central access point for CHELA, the Chogyam Trungpa Electronic Library and
Archives, a digital platform for Chogyam Trungpa's extensive audio, video, and visual archive
A center to collect and provide access to oral histories and biographical resources
A collaborative effort: working cooperatively with the family of Chogyam Trungpa Rinpoche, the Shambhala Archives, the Allen Ginsberg Library, faculty and staff at Naropa University, the Chronicles of Chogyam Trungpa and other institutions and organizations to provide access to relevant documents, personal papers, and historical materials
A place to train future editors, cultural historians, artists, buddhologists, Chogyam Trungpa scholars and caretakers for the extensive written, audio and visual materials related to his life and teachings
A publisher for lightly-edited monographs and other collections of writings related to his work, in cooperation with Naropa University Press and Shambhala Publications
An exhibit space
A Chogyam Trungpa faculty chair