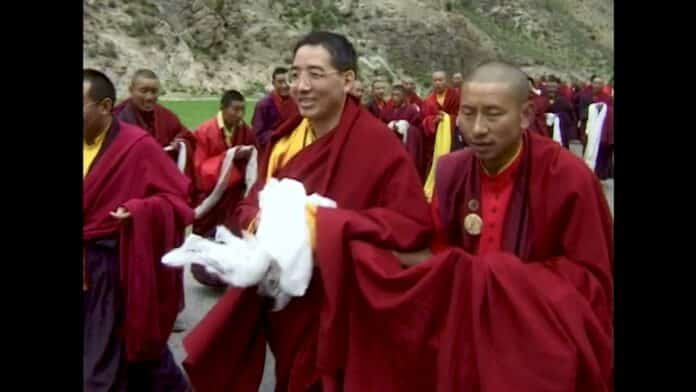 Beyond Two Worlds:
Traleg Kyabgon Rinpoche IX
The documentary movie Beyond Two Worlds celebrates the life of Traleg Kyabgon Rinpoche IX (1955-2012). A remarkable Tibetan Buddhist teacher who escaped the Chinese invasion of Tibet at the age of five.
Brought up in India as a monk in the Kagyu Nyingma traditions of Tibetan Buddhism, at the age of 25 Rinpoche disrobed, found his home in Australia, and eventually married.
Throughout his life Rinpoche traveled the world and authored many books, teaching the buddhadharma until his passing 24 July 2012.
Take a journey with the remarkable Traleg Kyabgon Rinpoche IX in Beyond Two Worlds.
How to view: The link will go live on March 12th:
https://vimeo.com/683795417/6bd812a29a
Please share this information with everyone – friends, family, and social media. Thank you for your help and support.
Donations for the Premiere are encouraged and welcomed via:
PayPal
info@shogam.com
and
GoFundMe
https://gofund.me/de1b5049
Presented by Shogam Publications
With love and thanks,
Traleg Khandro