We have received a matching funds pledge of $30,000!
Voice over from Chogyam Trungpa, and Carolyn Gimian
Just One Day Left!

$9,748 was raised and matched in the past two days!
Help us reach our goal of $4,000 in new donations by midnight tonight.

Make a one-time or monthly donation, or help spread the word!
Thank You for your Support!


2018 Chronicles Funding Drive
ALL DONATIONS DOUBLED
$61,016
Donated
$80,000
Goal
The Chronicles brings you teachings, tributes and a place to study and practice
Keep Us Chronicling!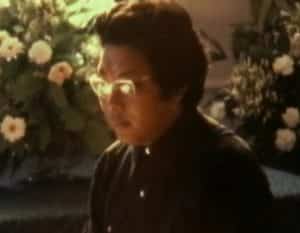 Thank you to the Pema Chodron Foundation and other supporters for providing matching funds. All donations will be doubled.
Funds raised during this campaign will support the work of the Chronicles and Ocean. The Chronicles brings you teachings, stories, tributes and news. Ocean is a place to study and practice.
Our support comes only from you, our readers and listeners
In 1968, Trungpa Rinpoche left the UK for the first time since he arrived there in 1963. He journeyed from Scotland to Bhutan with two Western students: Richard Arthure and Dan Russell. Until recently, few people knew that Dan Russell took a number of extraordinary photographs during their travels. This video presents a selection of those photos. They include images from Samye Ling, His Holiness the 16th Karmapa, and Trungpa Rinpoche's journey on horseback to the retreat at Taktsang where he would receive the Sadhana of Mahamudra.
Chögyam Trungpa's comments are excerpted from the Sadhana of Mahamudra seminar, Boulder, Colorado, 1975; photographs by Dan Russell.
These images are presented here with the consent of Dan Russell, and with the permission of the Shambhala Archives. Thank you to Dan and to the Archives for making these images available. Thank you to Silvia Hast, who traveled from Boulder, Colorado to England to scan these images. Thank you also to Marvin Ross for his digital restoration work on these images.
Audio permissions: Excerpt from Chögyam Trungpa's Sadhana of Mahamudra Seminar, Boulder, 1975 by permission of Diana Judith Mukpo, and by arrangement with Shambhala Archives; reading from the introduction to Volume Five of The Collected Works of Chögyam Trungpa by permission of Diana Judith Mukpo, and by arrangement with Shambhala Publications, Inc; © Diana Judith Mukpo.